Rock of Ages Movie Premiere!
The first to arrive is Tom Cruise! At 5:45pm the first blacked out car arrives and Tom sides out of the car with that winning smile!
Contest at bottom of blog for Tom Cruise & Russell Brand Autographs!
His staff (Possible family, check out the same jaw lines of the females helping him?) Offer to fans not only obtaining autographs from Tom Cruise which is a huge blessing but they offer to take your cell phone or camera and take a photo of you and Tom together for you! WOW Tom spent the next hour & half walking the city block signing & posing for photo ops. He was not only smelling good but he was very friendly & seemed very comfortable & not afraid of us crazed fans.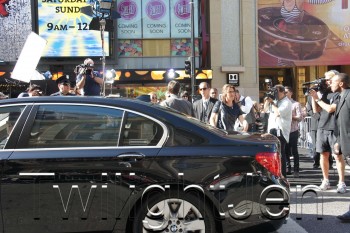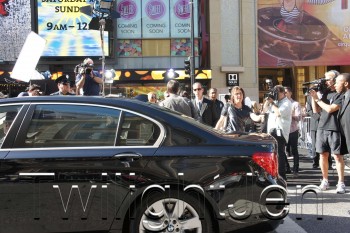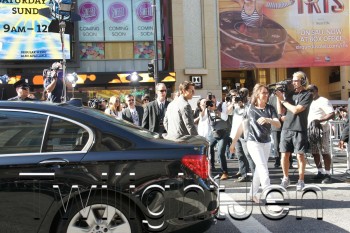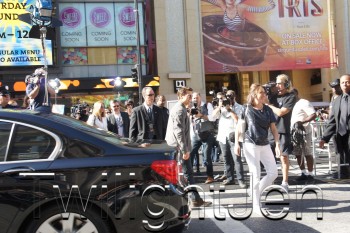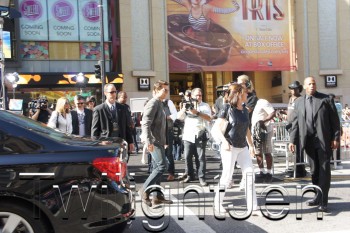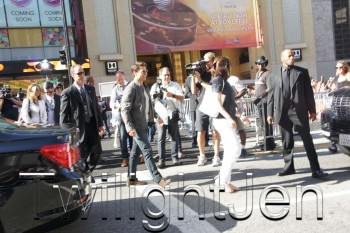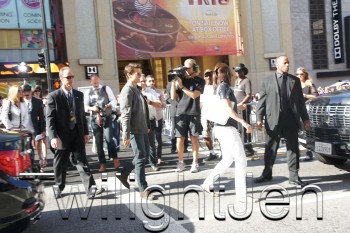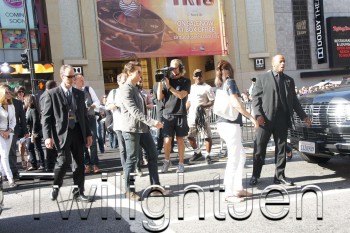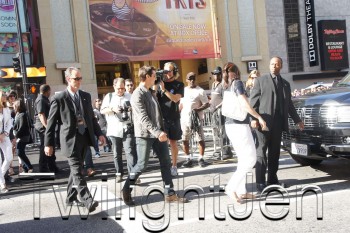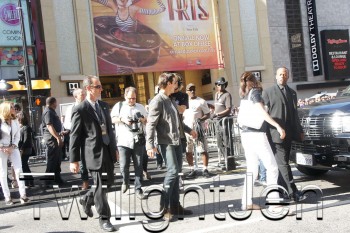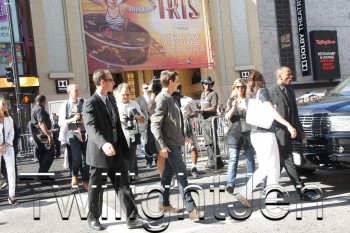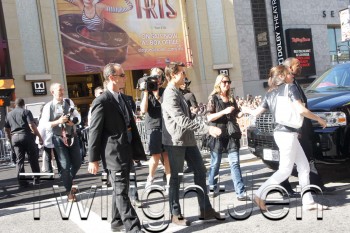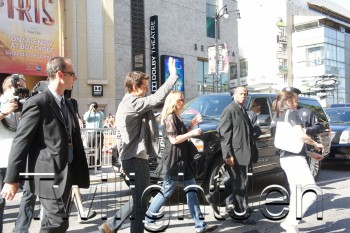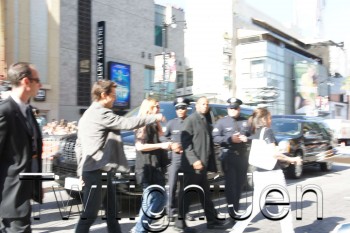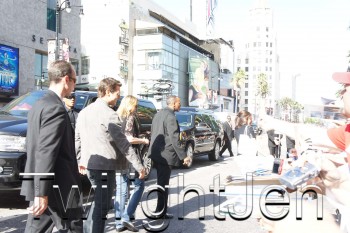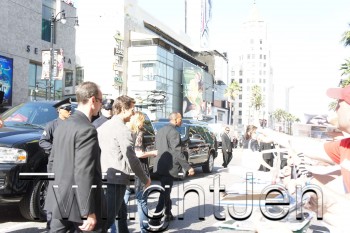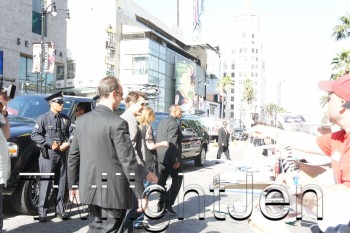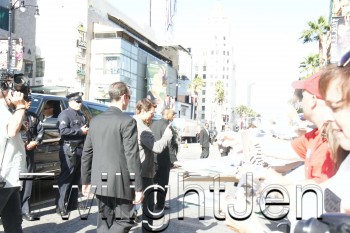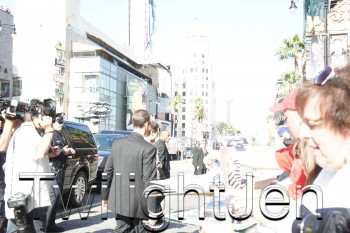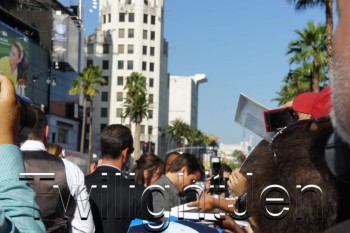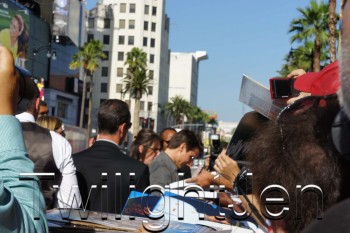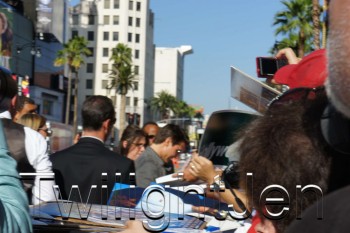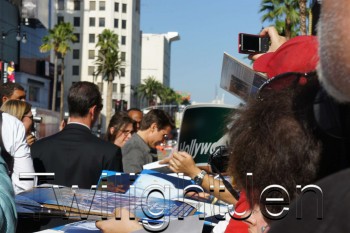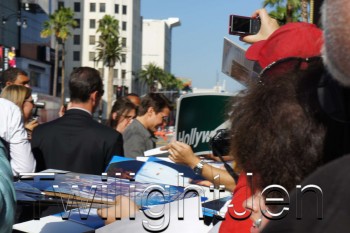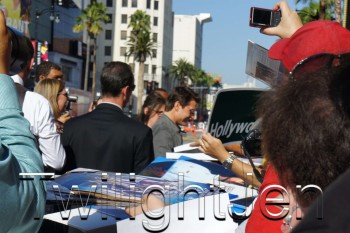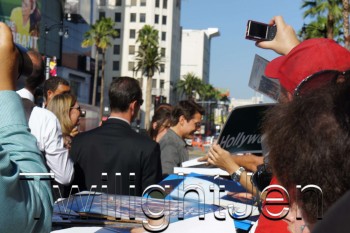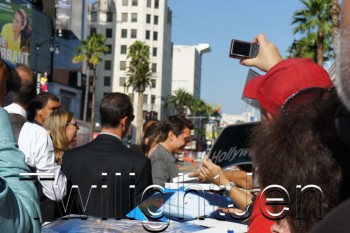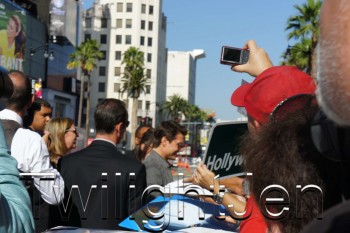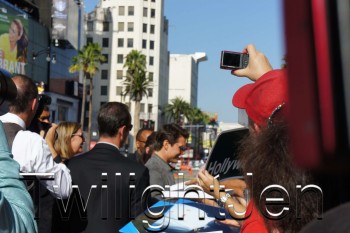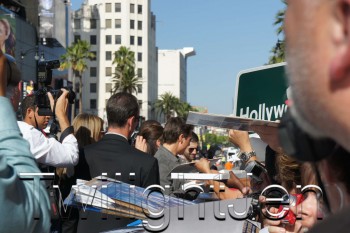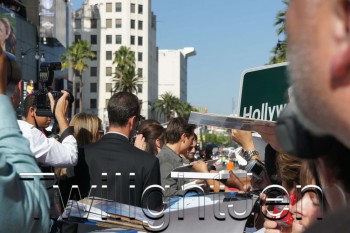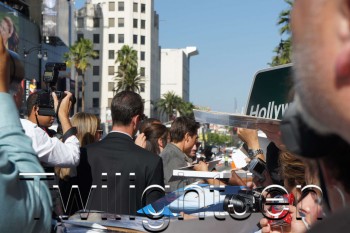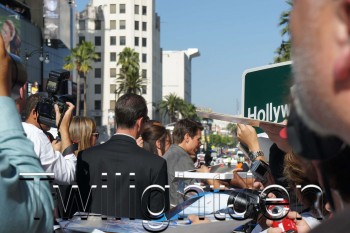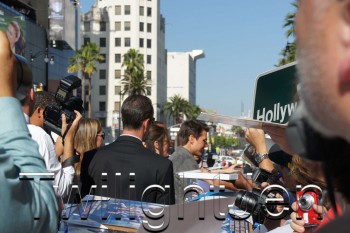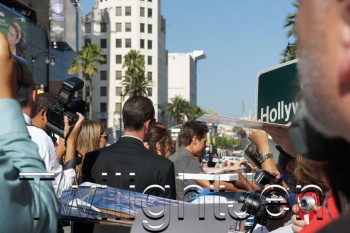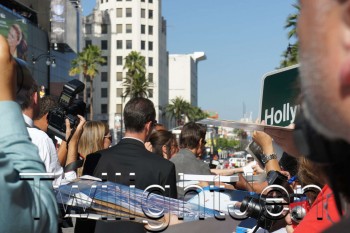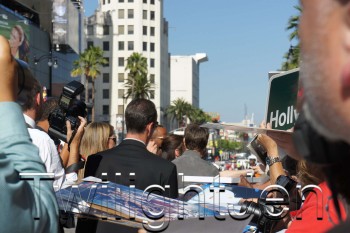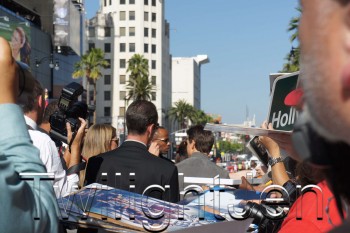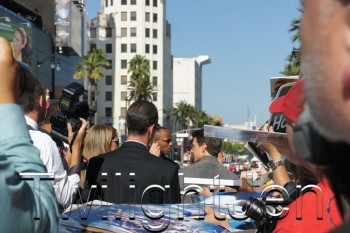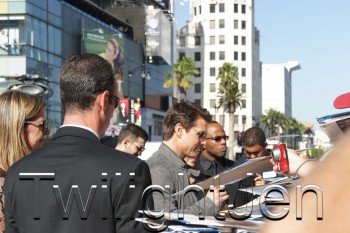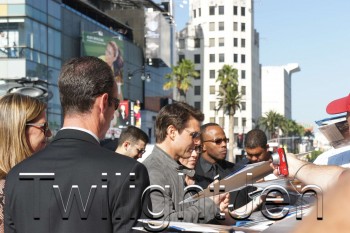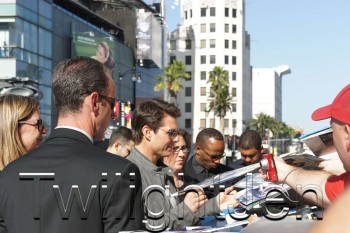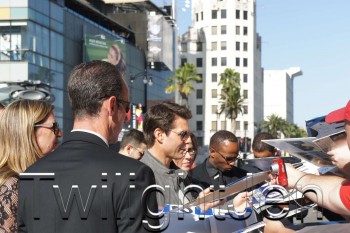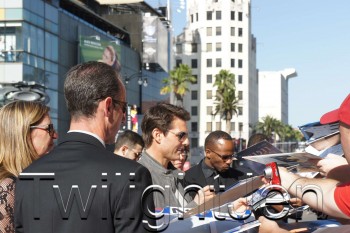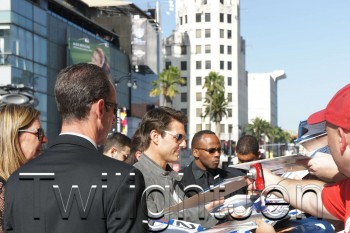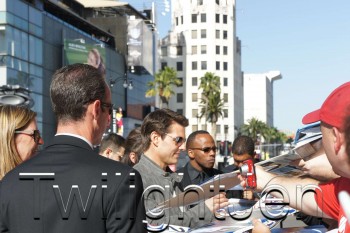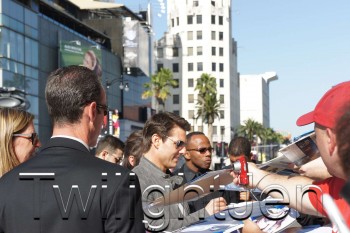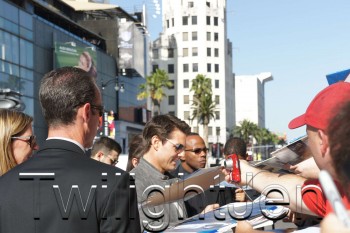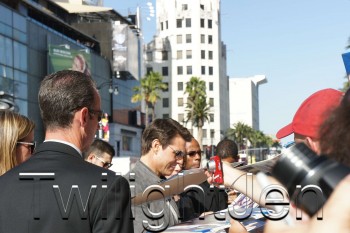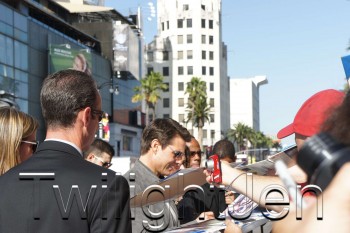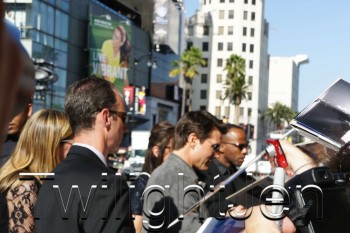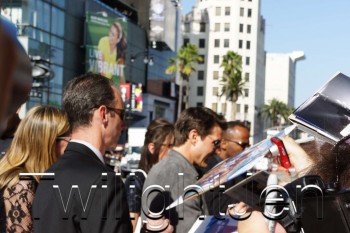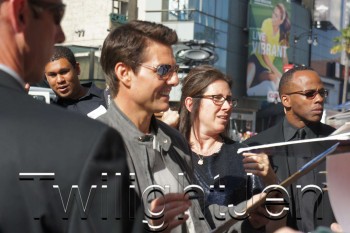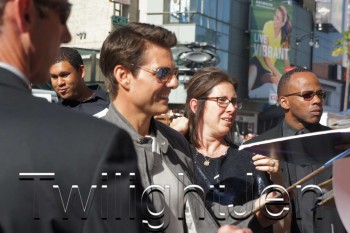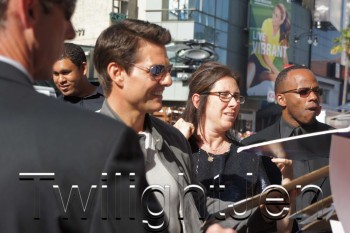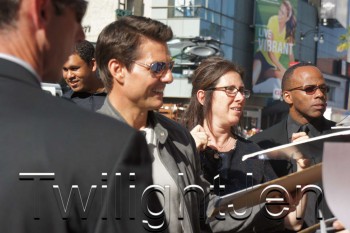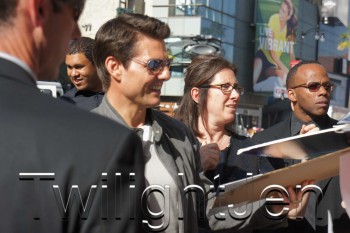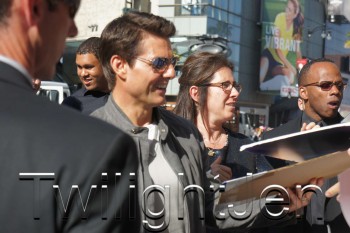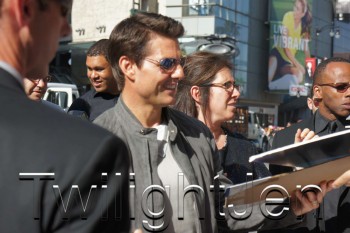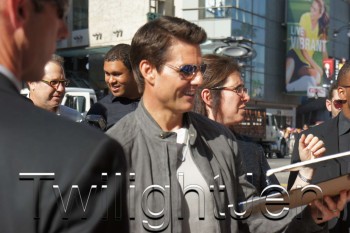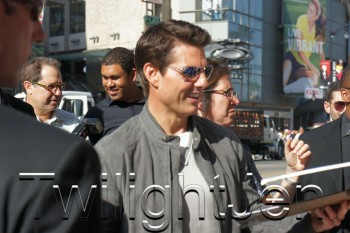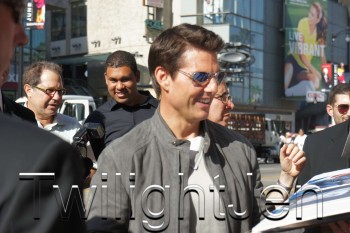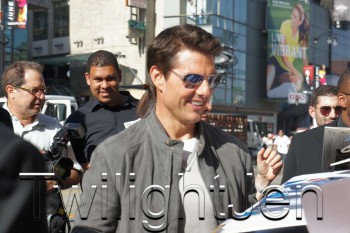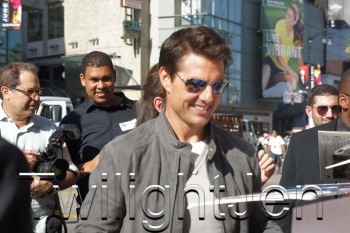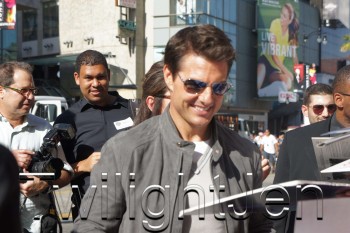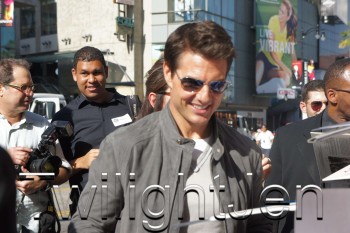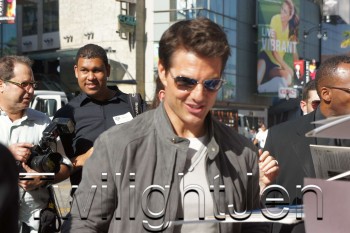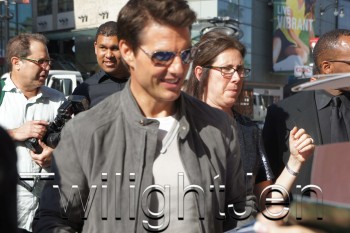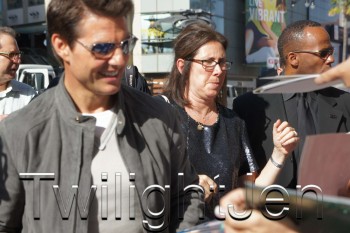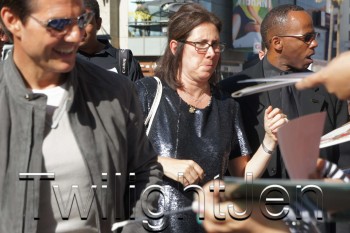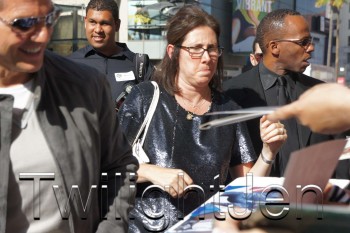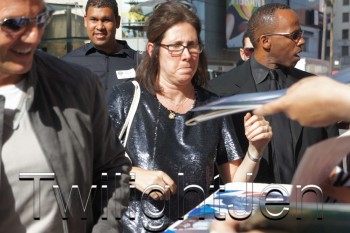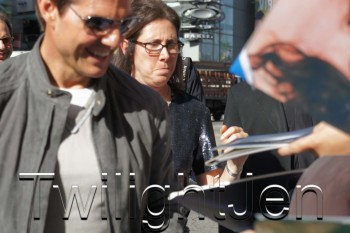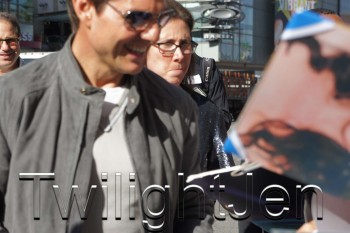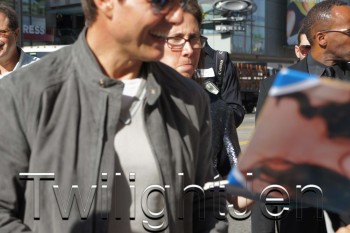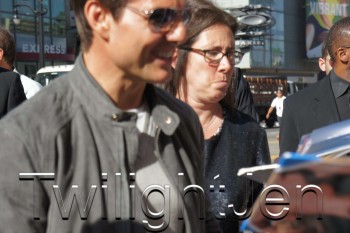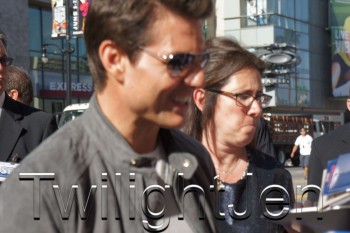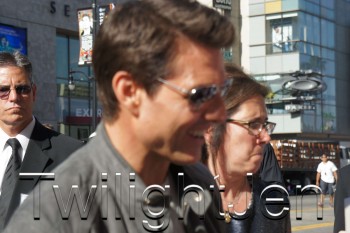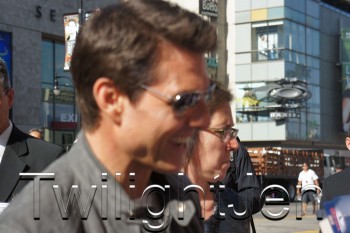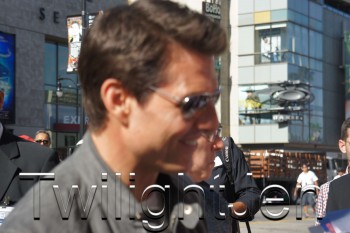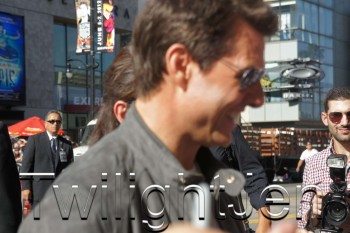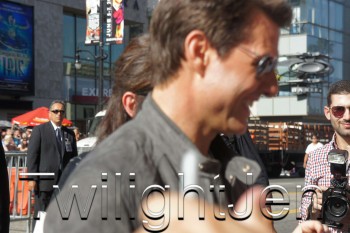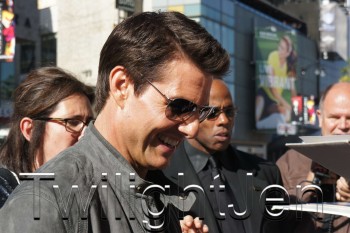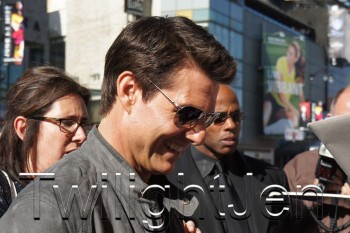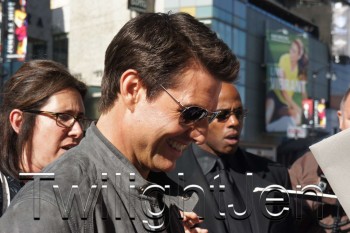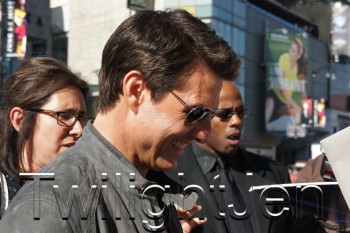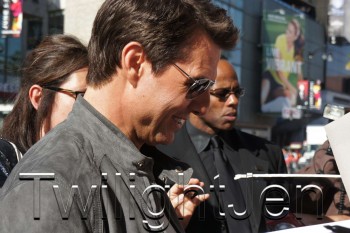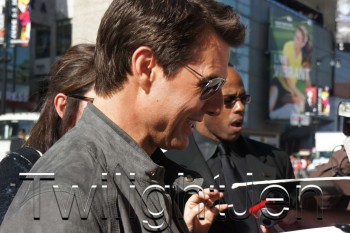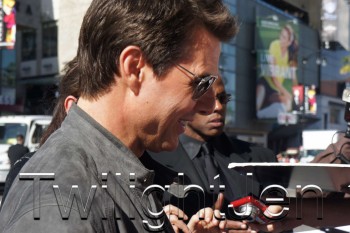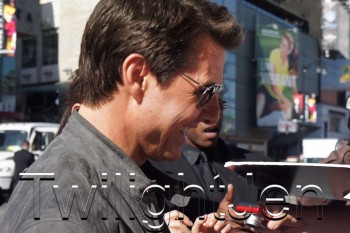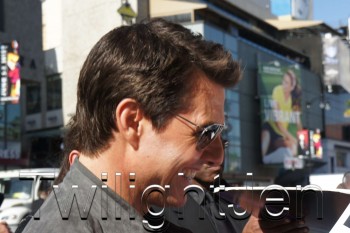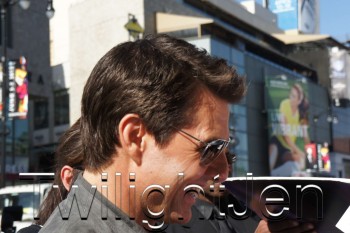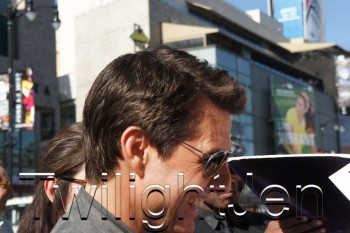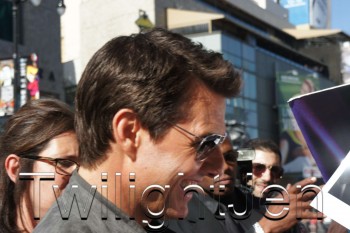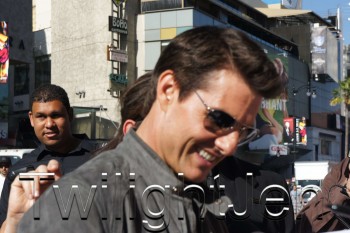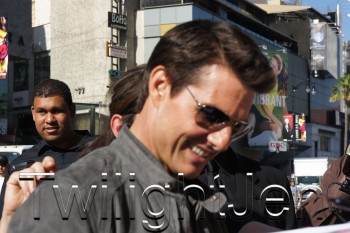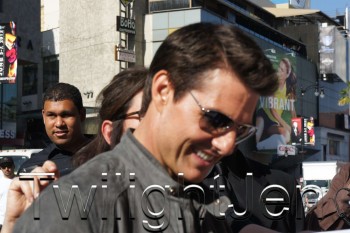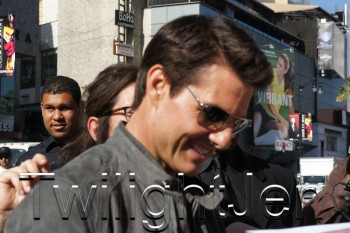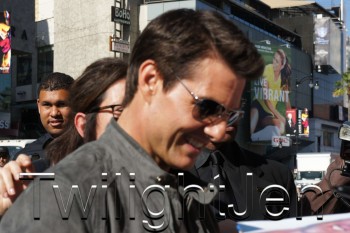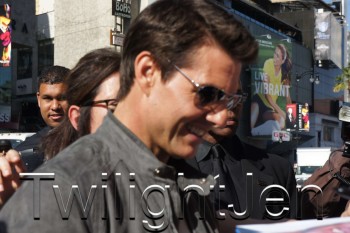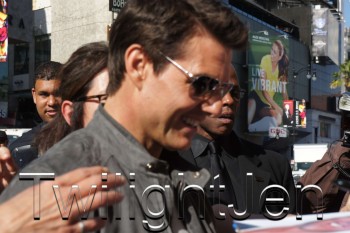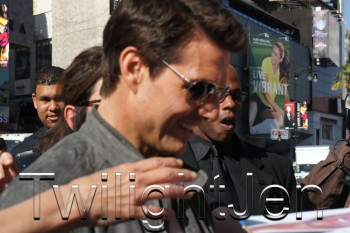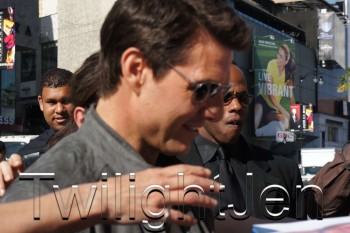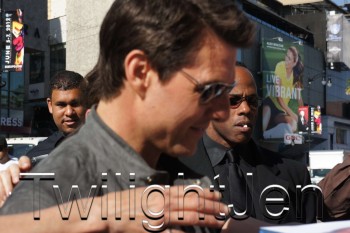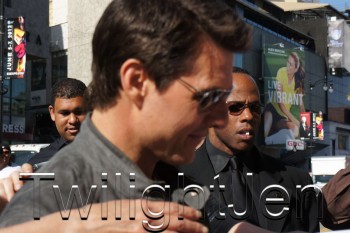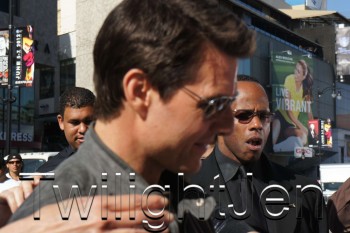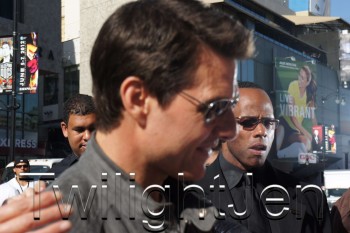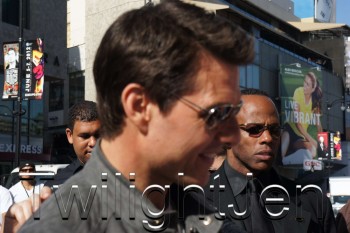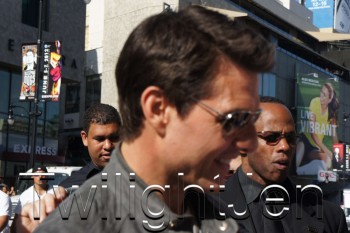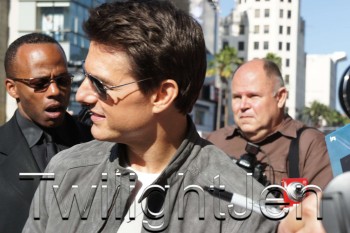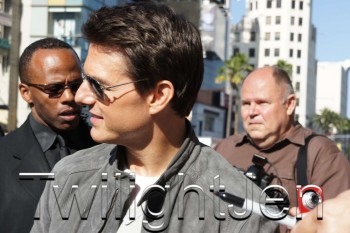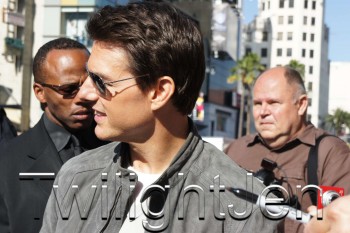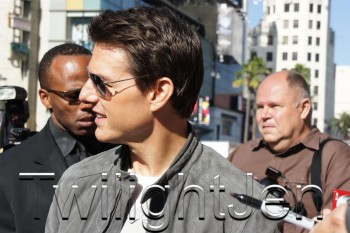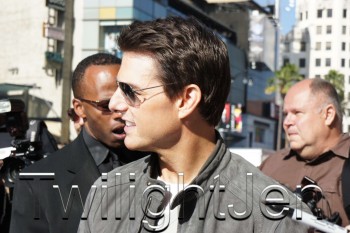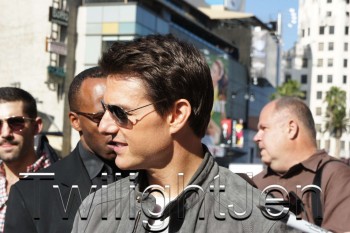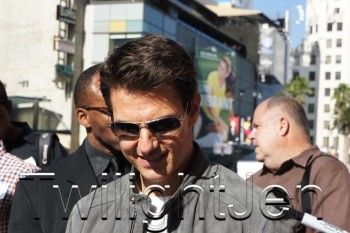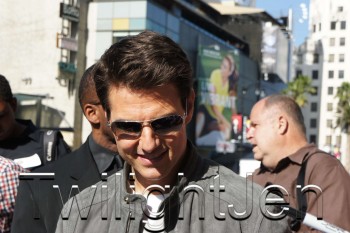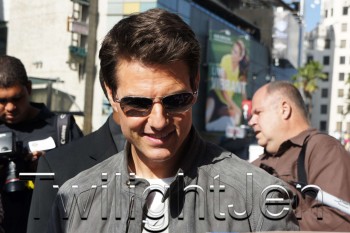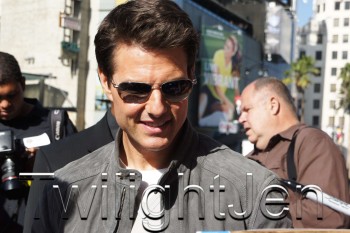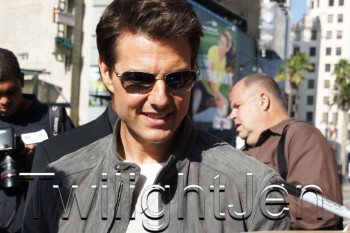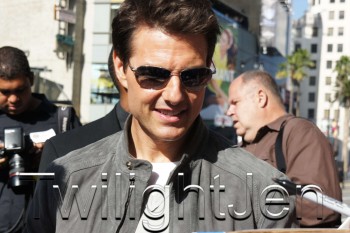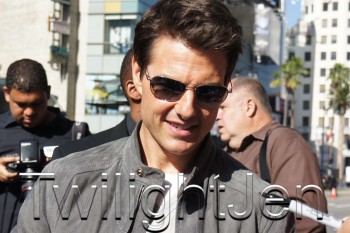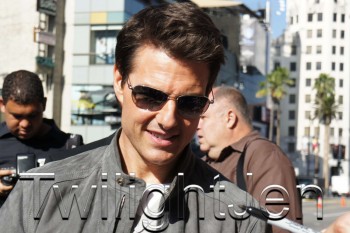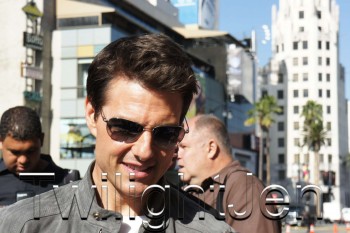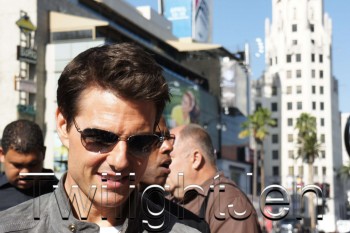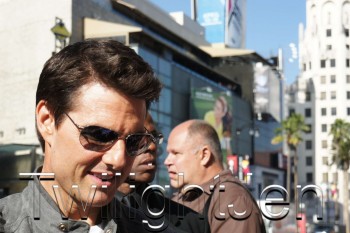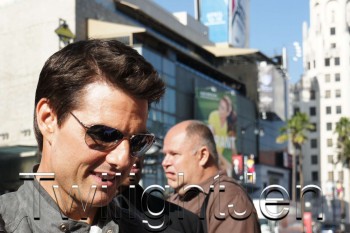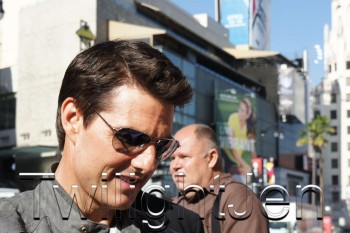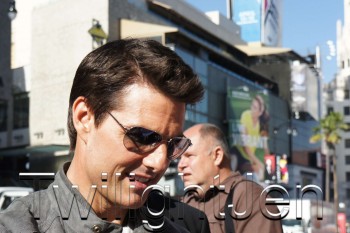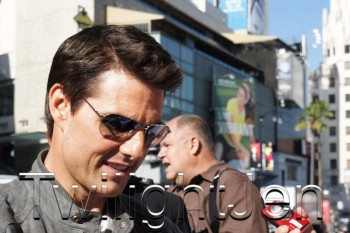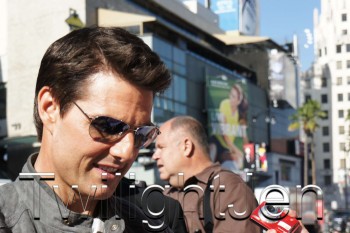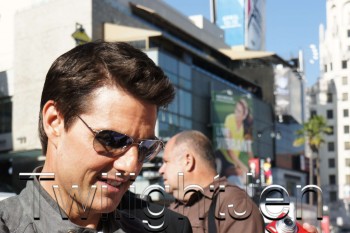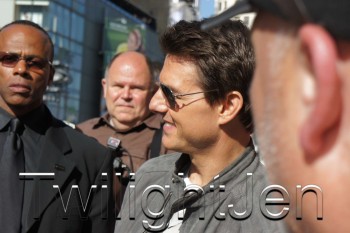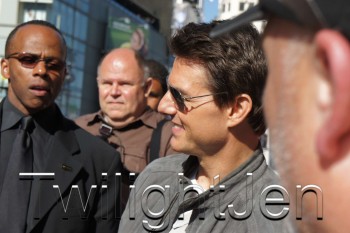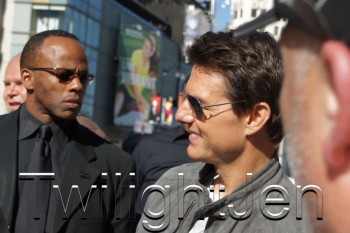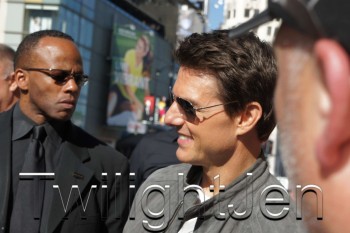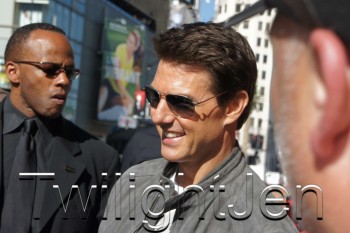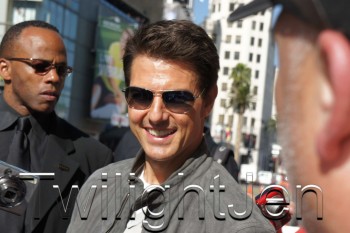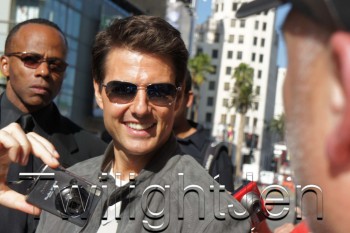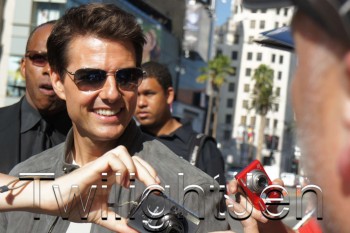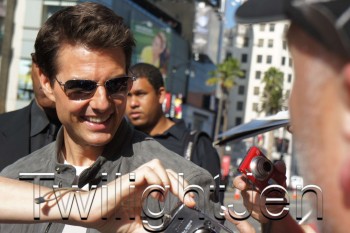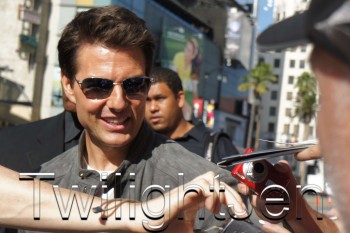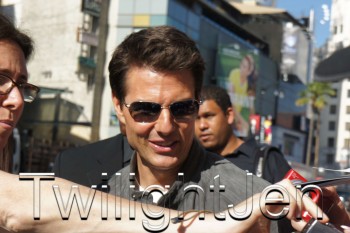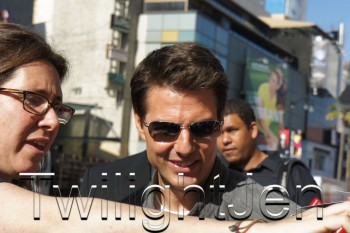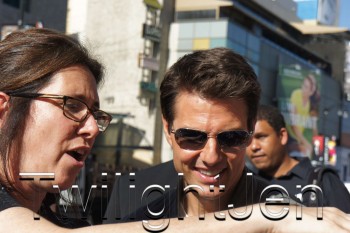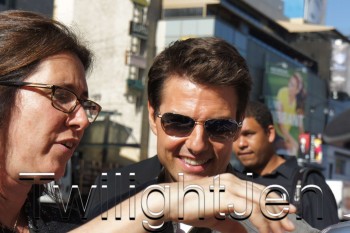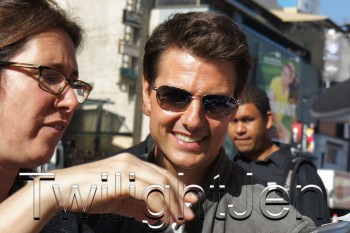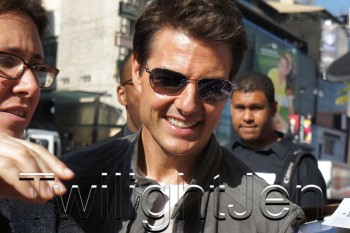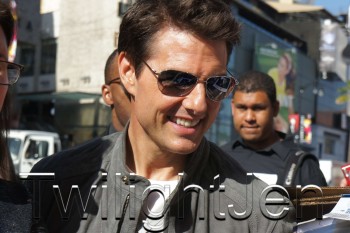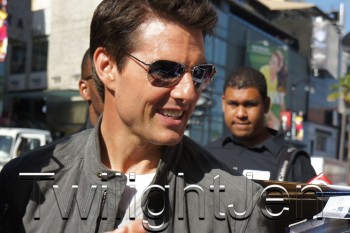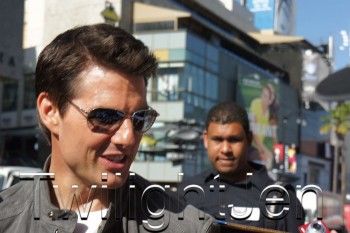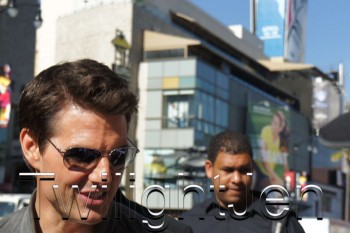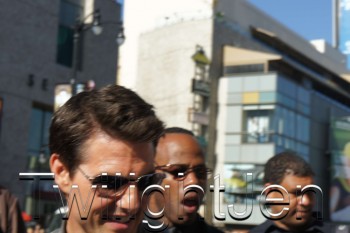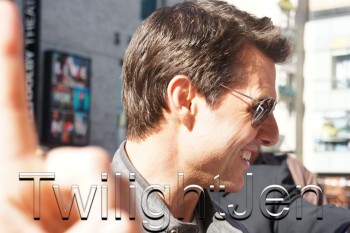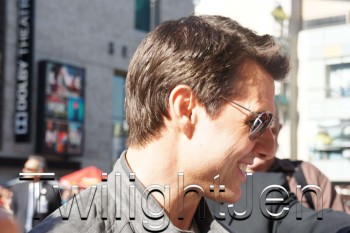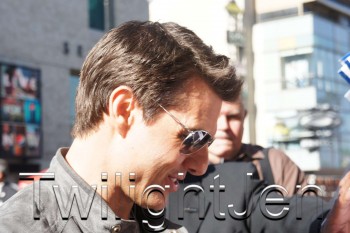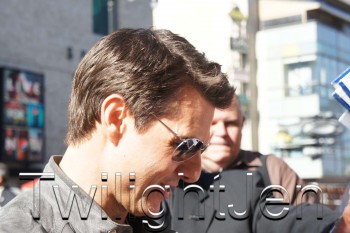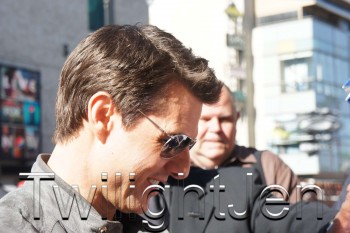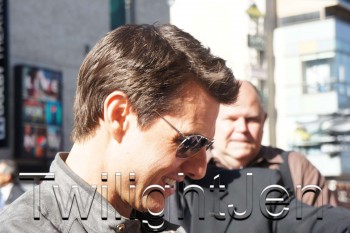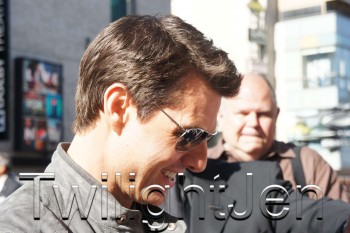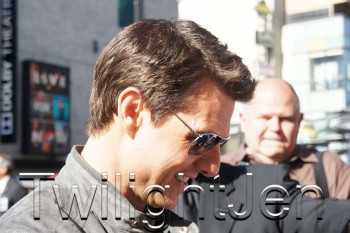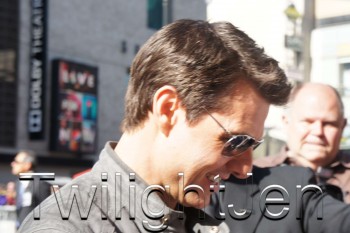 This is the point that I put down my camera and got out my items for him to autograph. I noticed that during Tom's interactions with his fans, he seem to at the very least pretend to enjoy to hear from his fans, what they had to say, what they had to show him and really seemed to enjoy seeing the articles, photos and other items the fans had him autograph. Very cool Tom.
GettyImages captured my moment with Tom too.
CONTEST TIME BELOW! I am giving away One of my Tom Cruise Autographs at the bottom of this blog!
Next to arrive is the Director Adam Shankman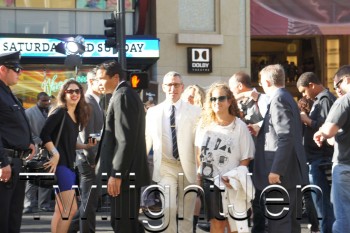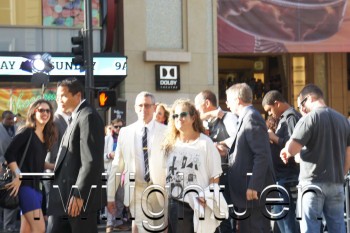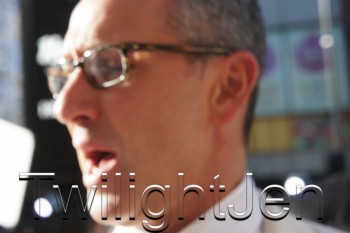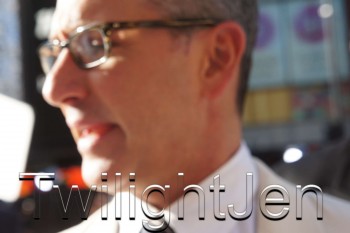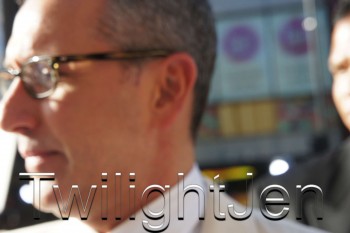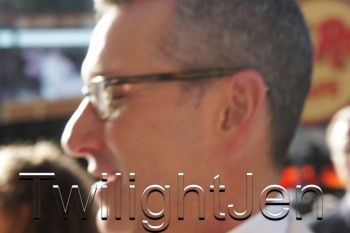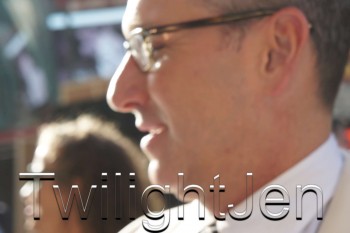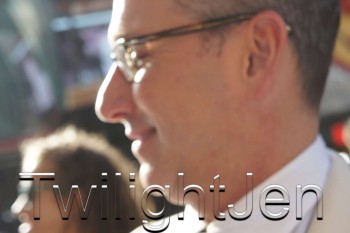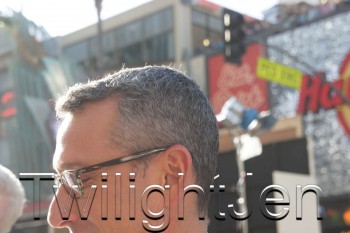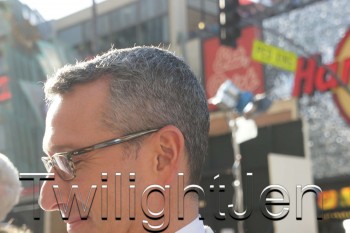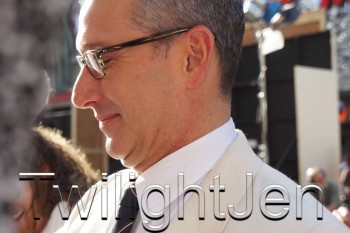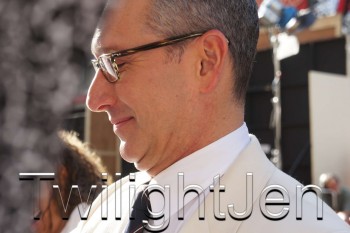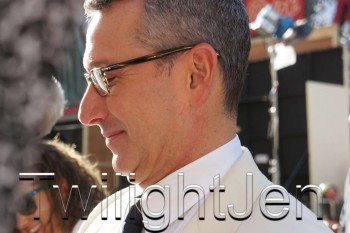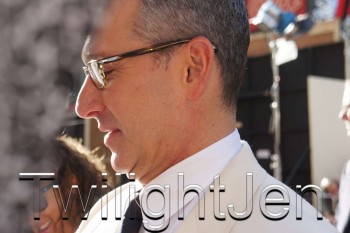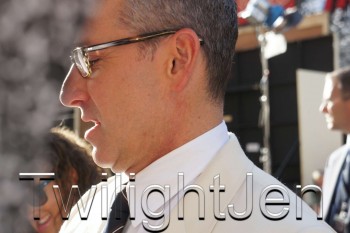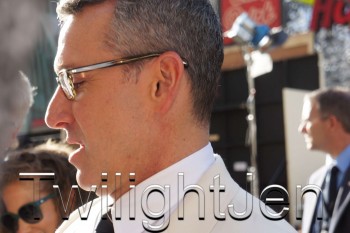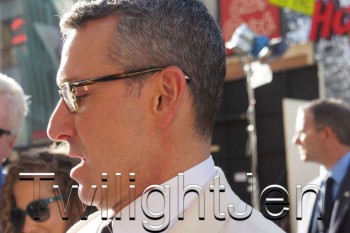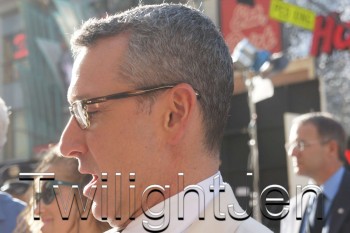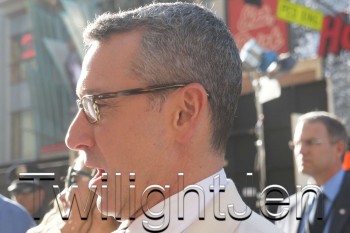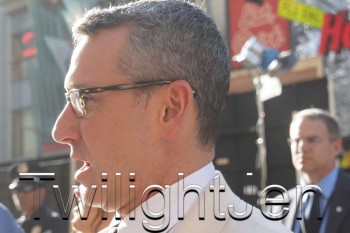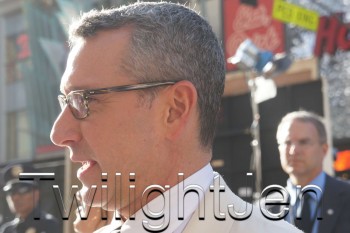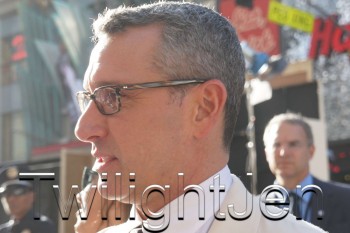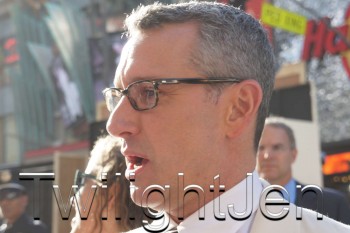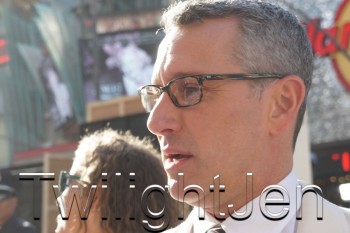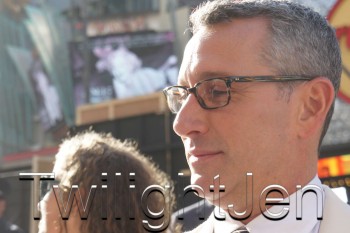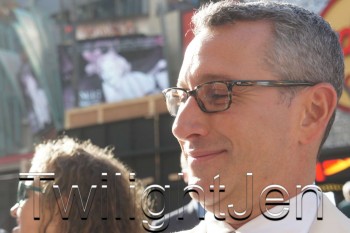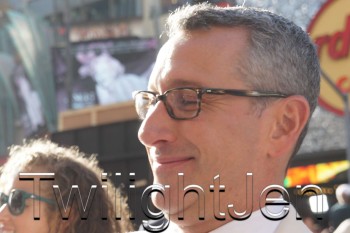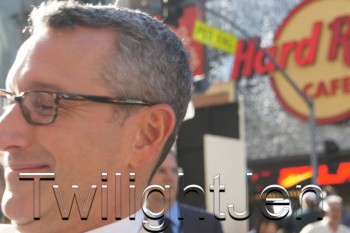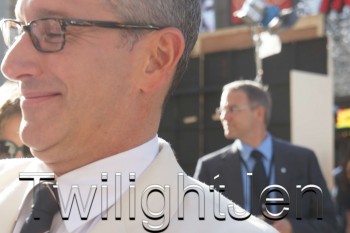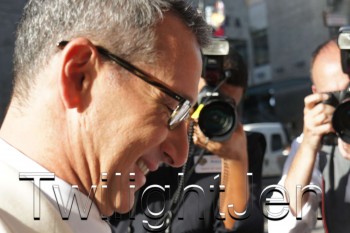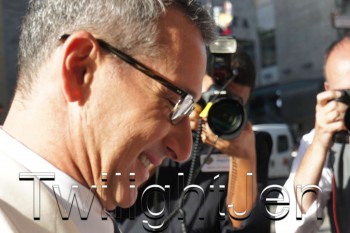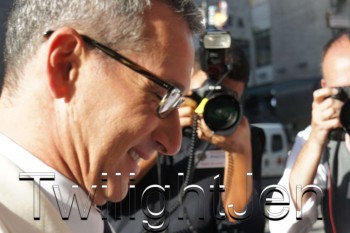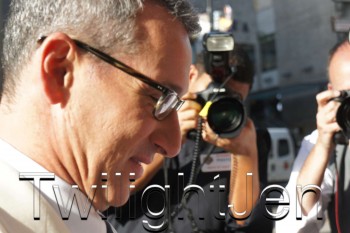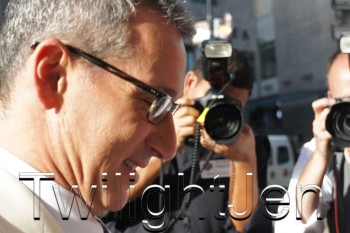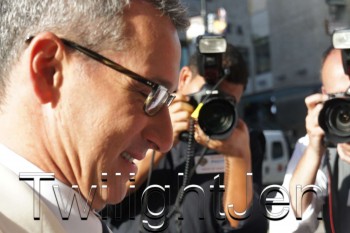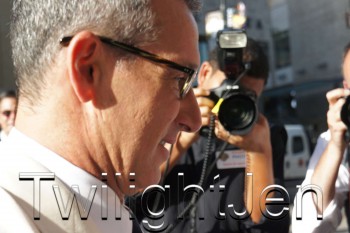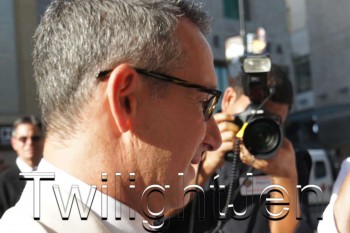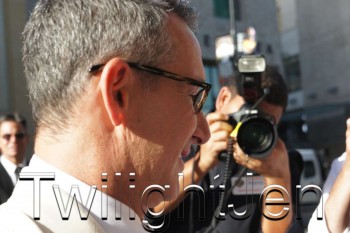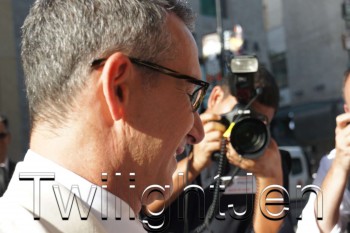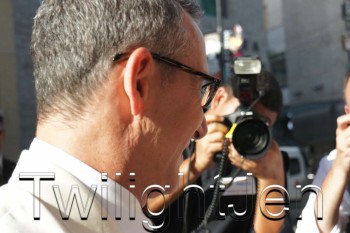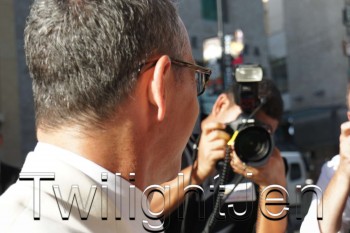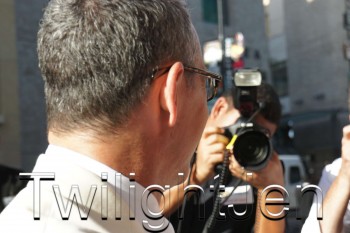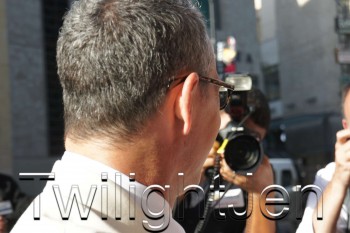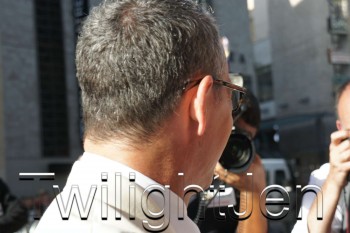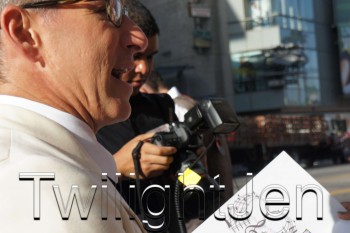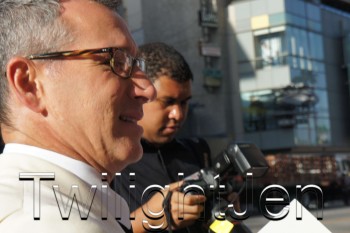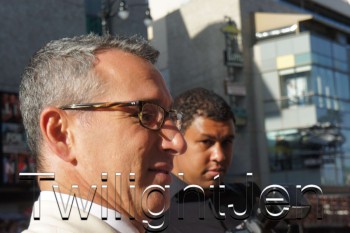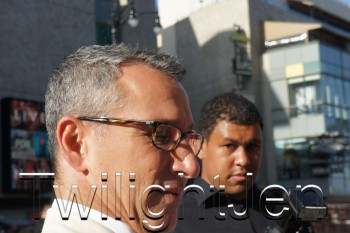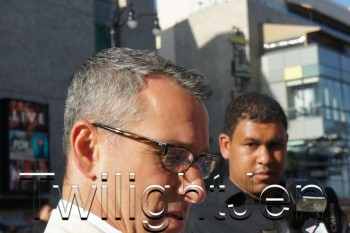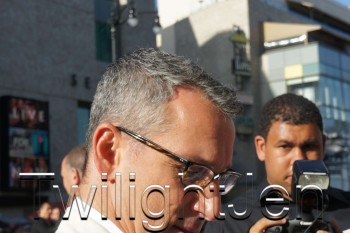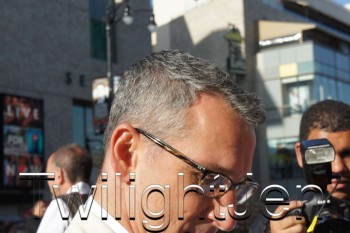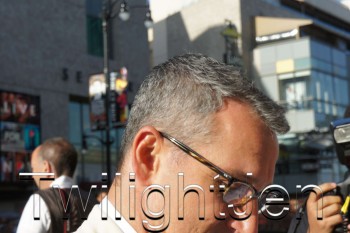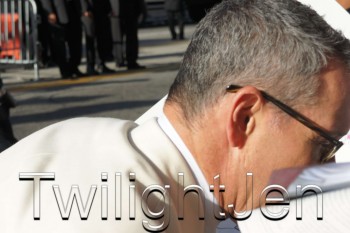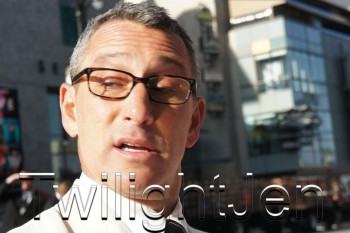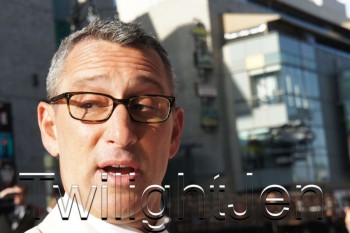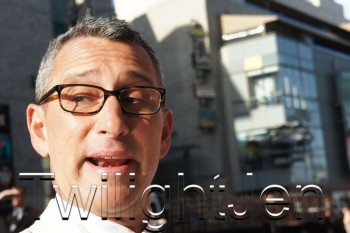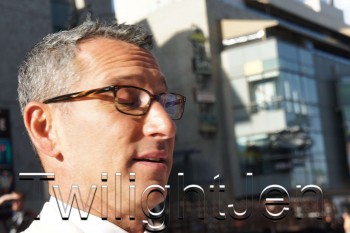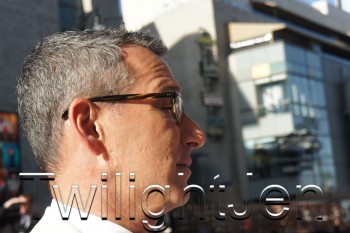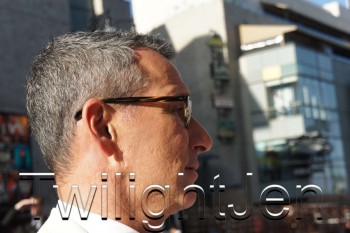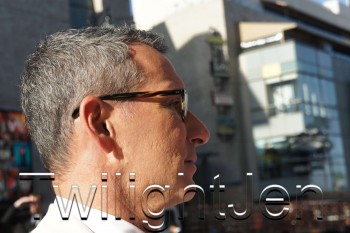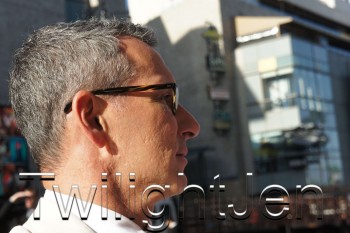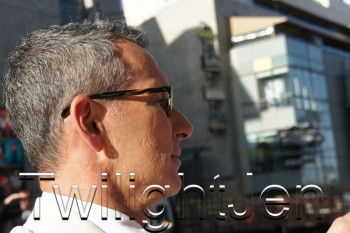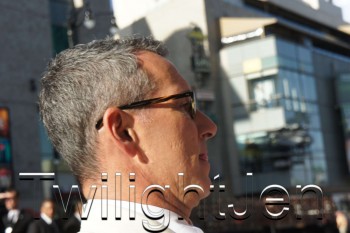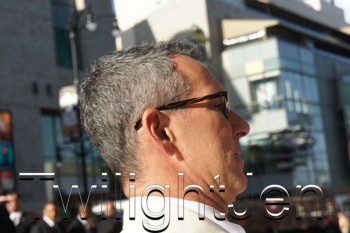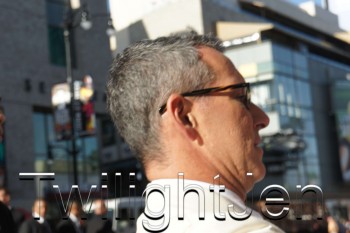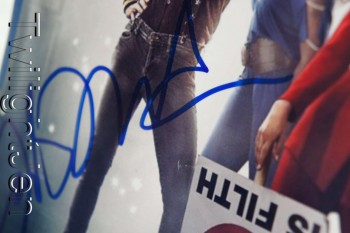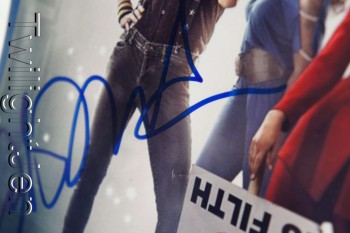 Next to arrive is Julianne Hough She had the prettiest Opal Earrings on I have ever seen.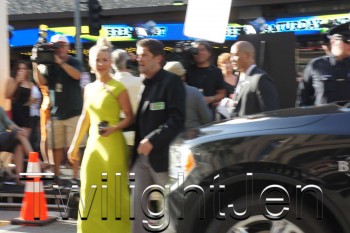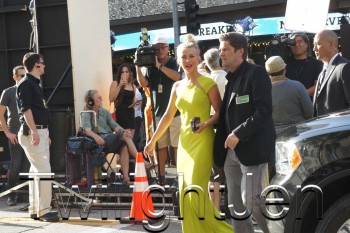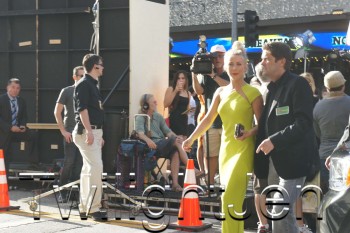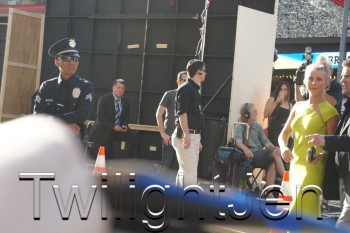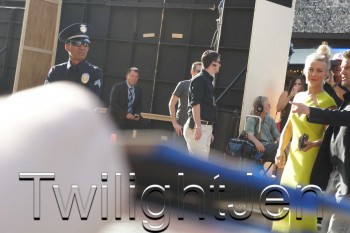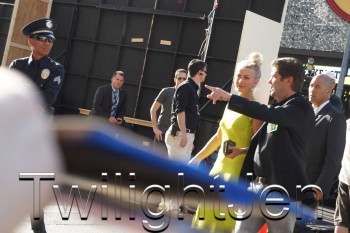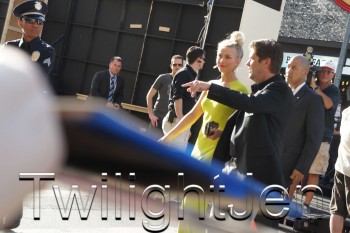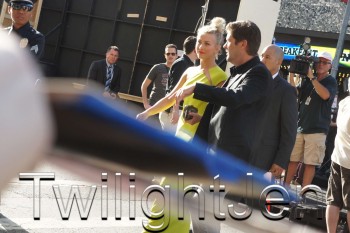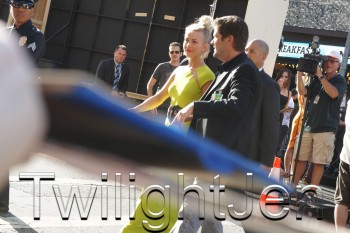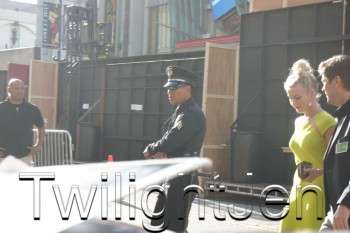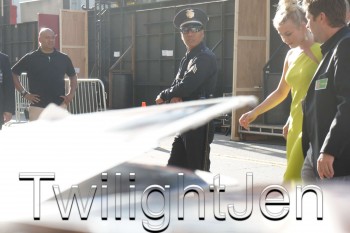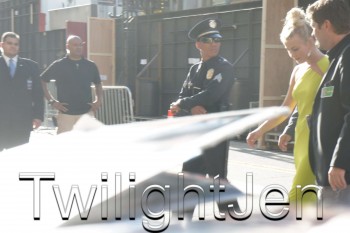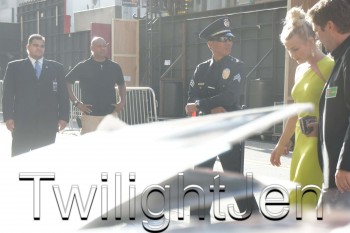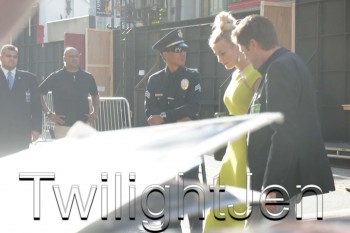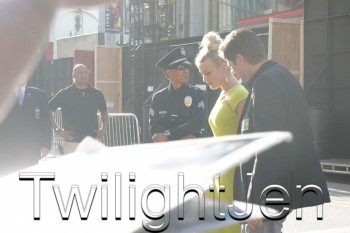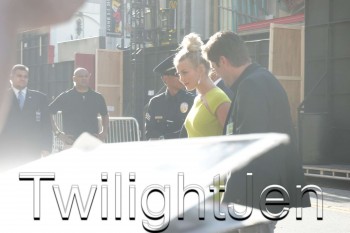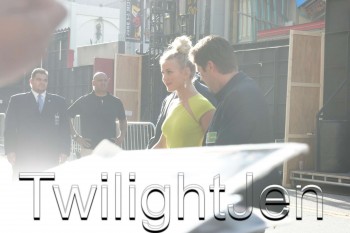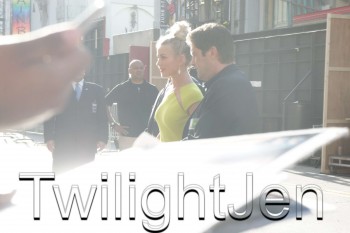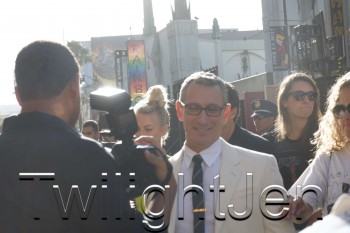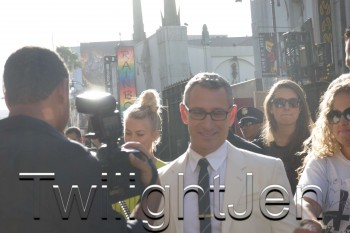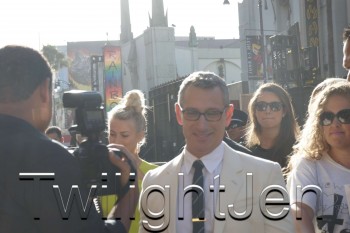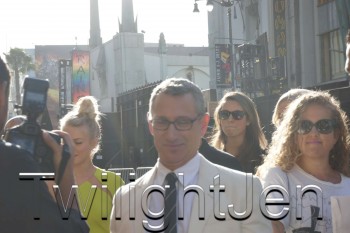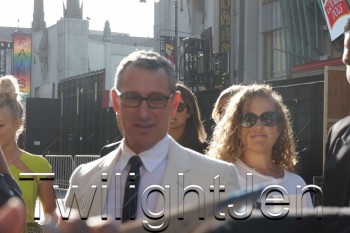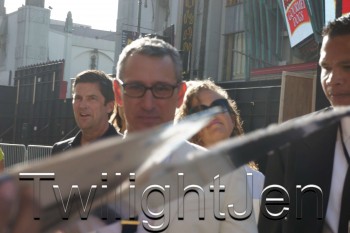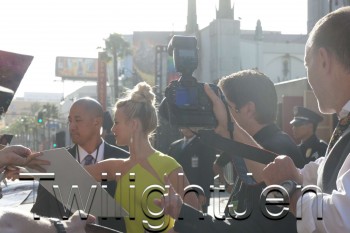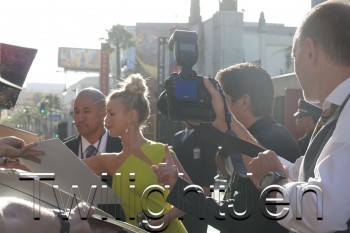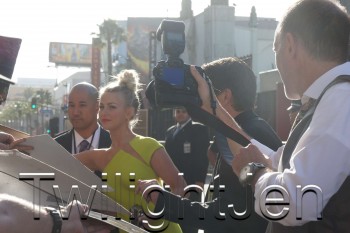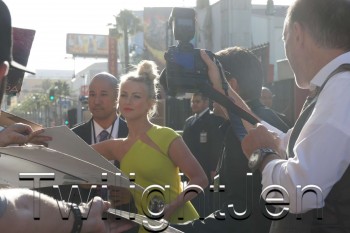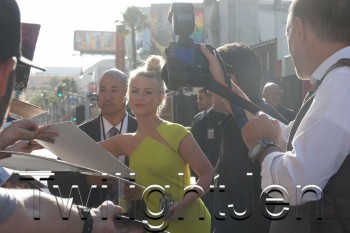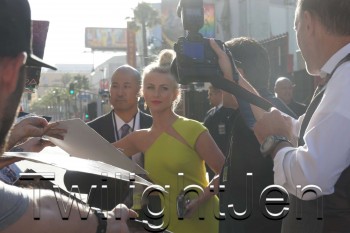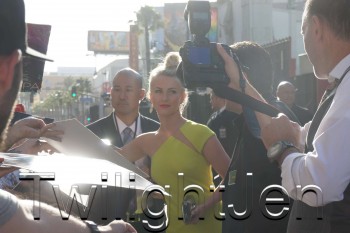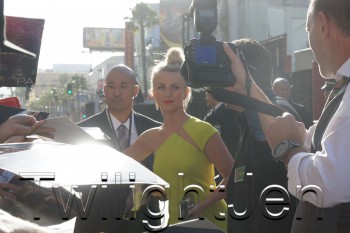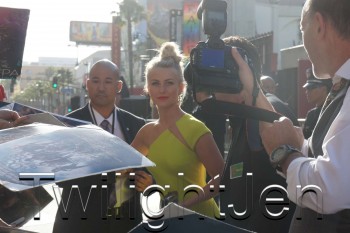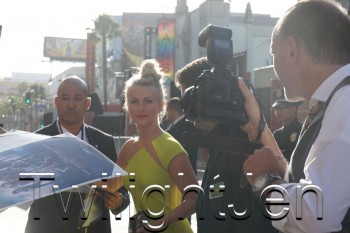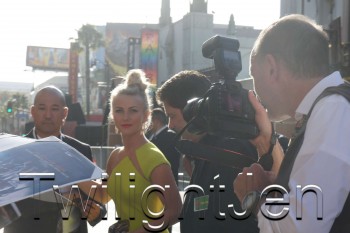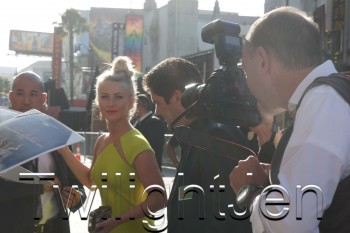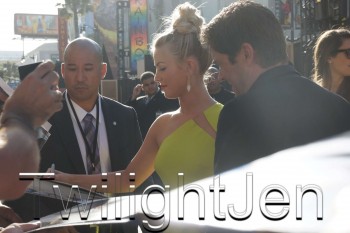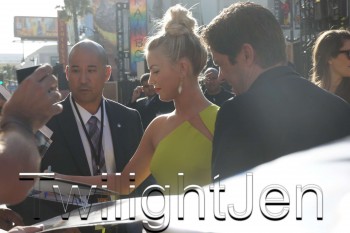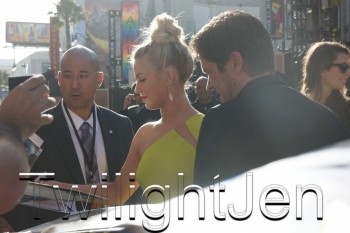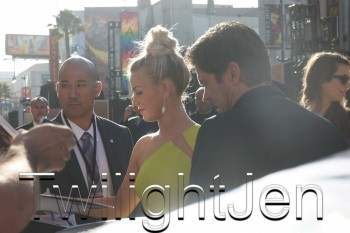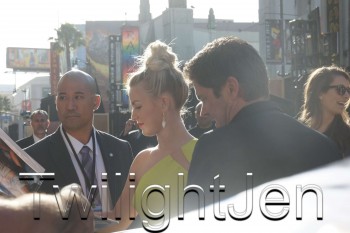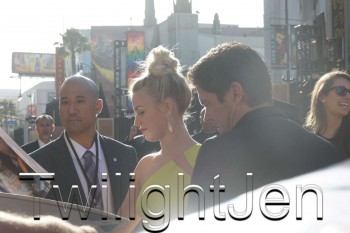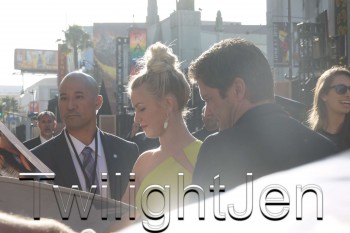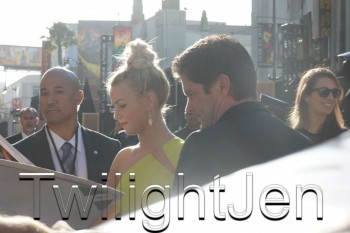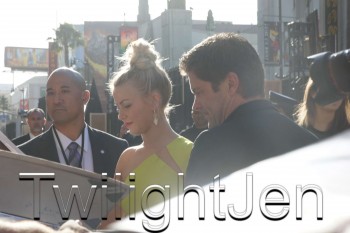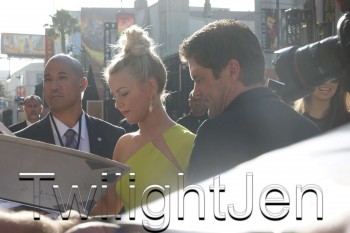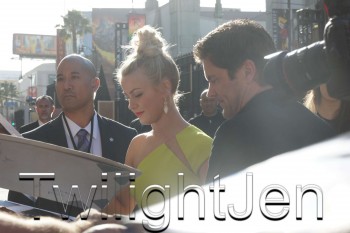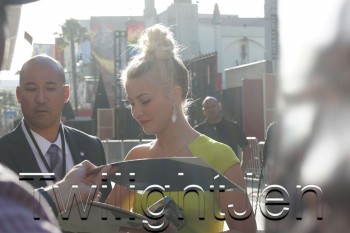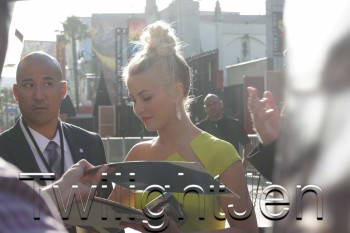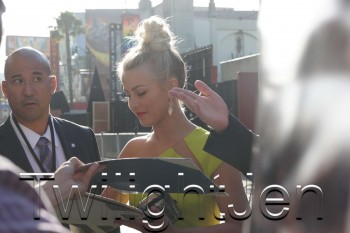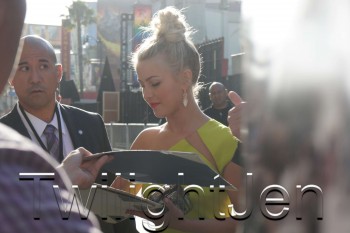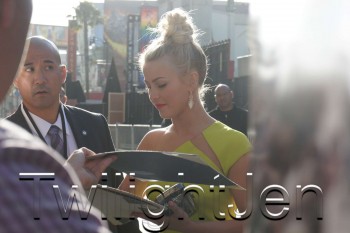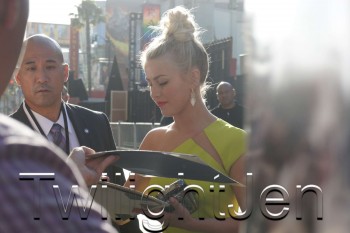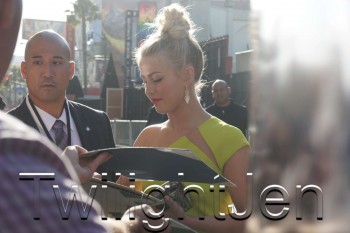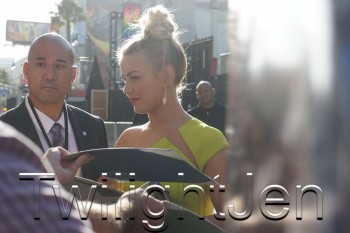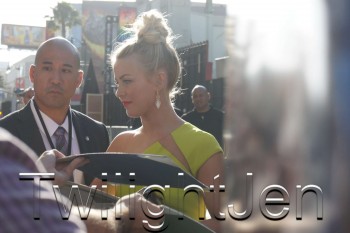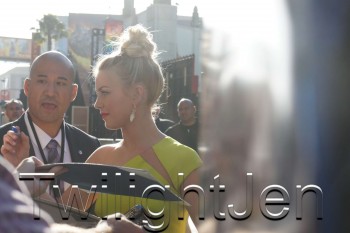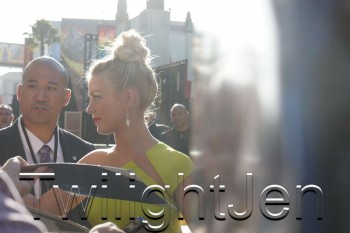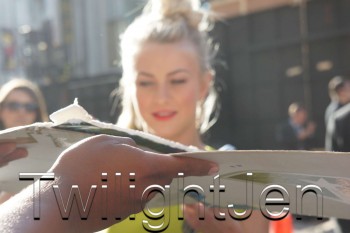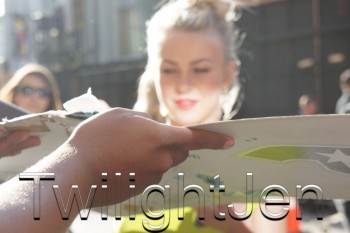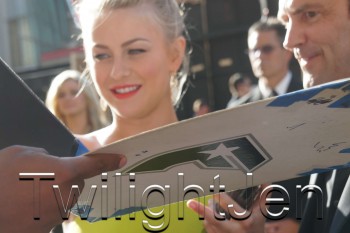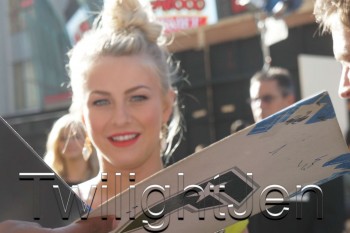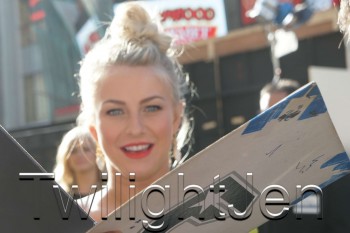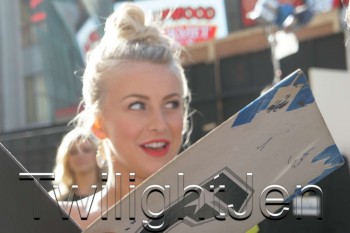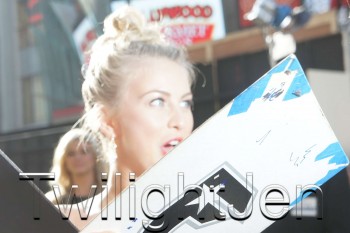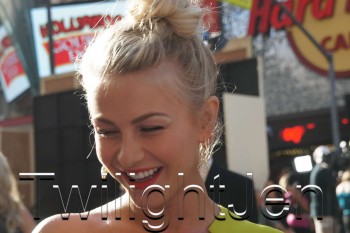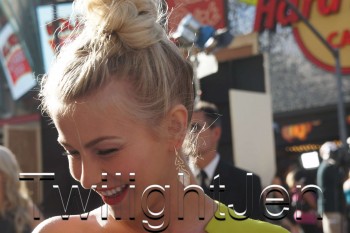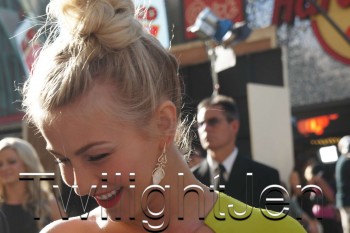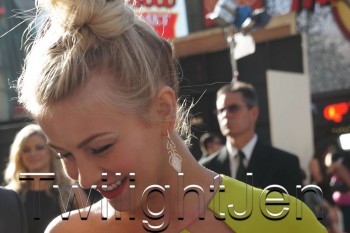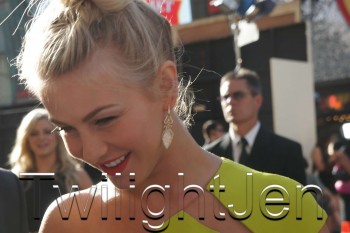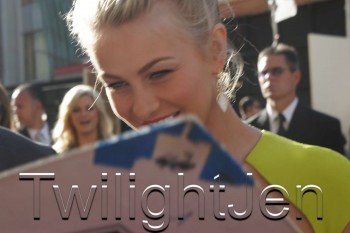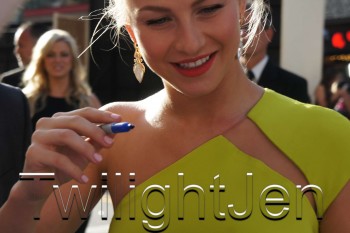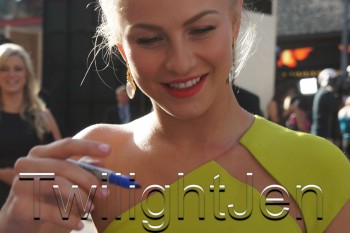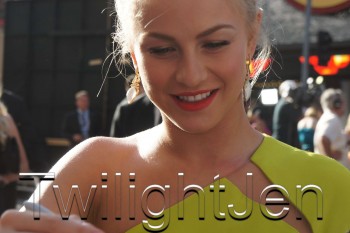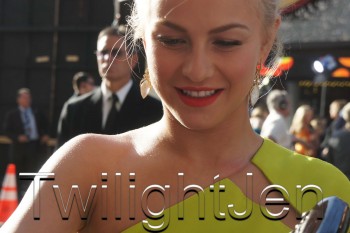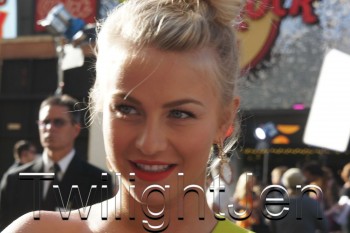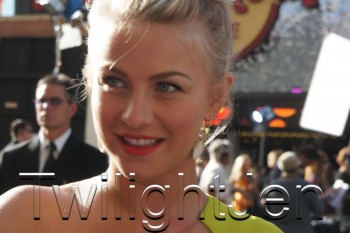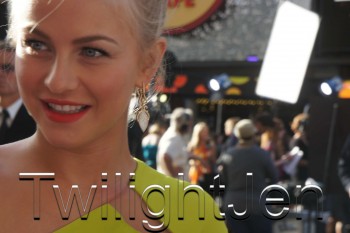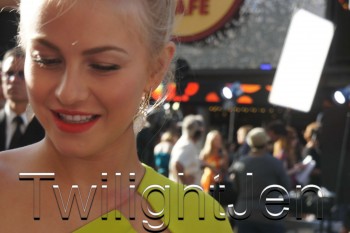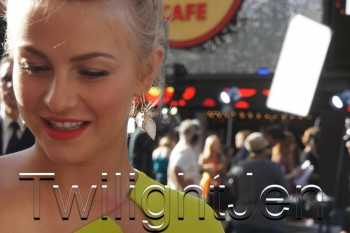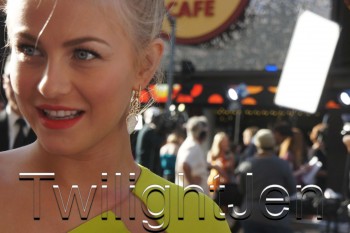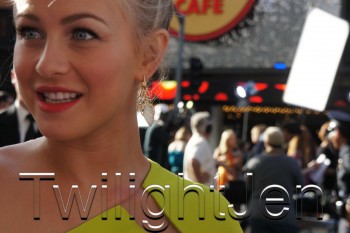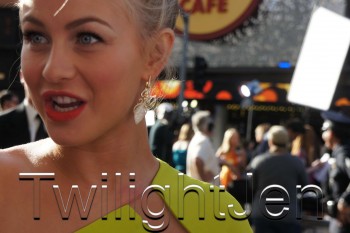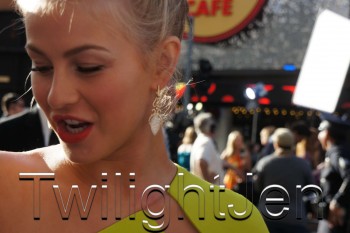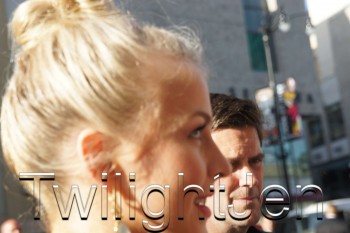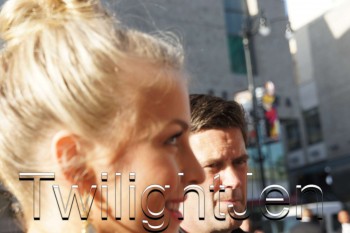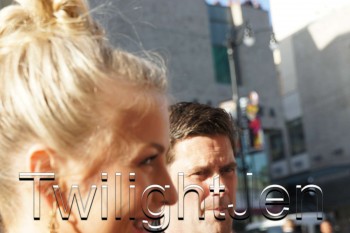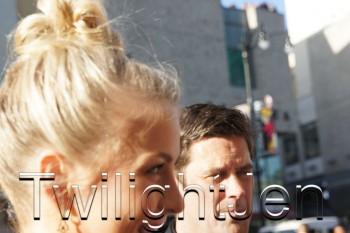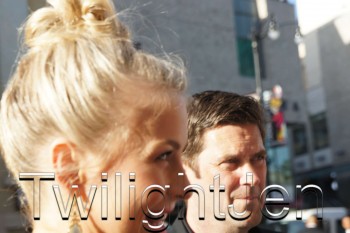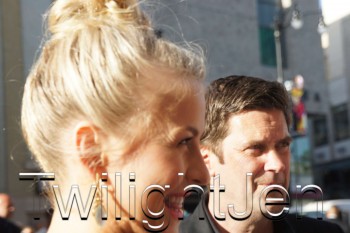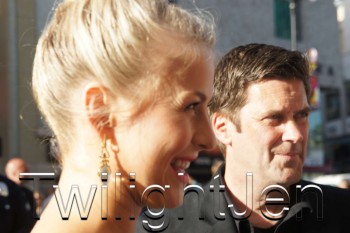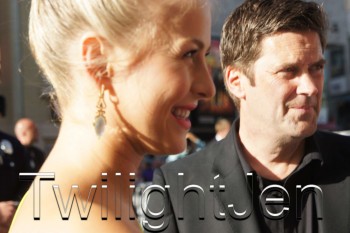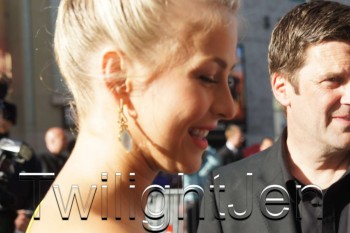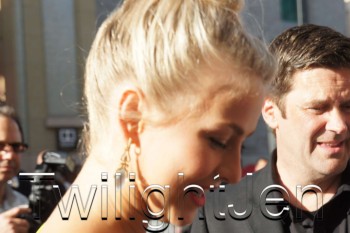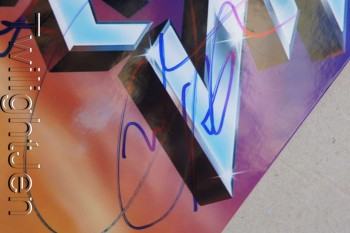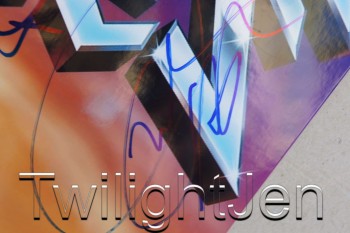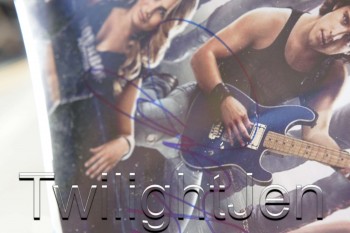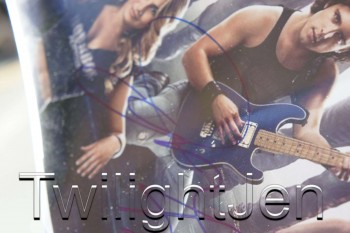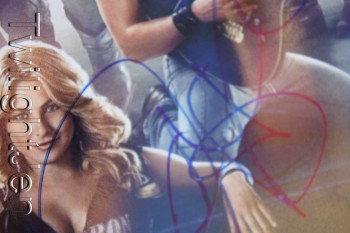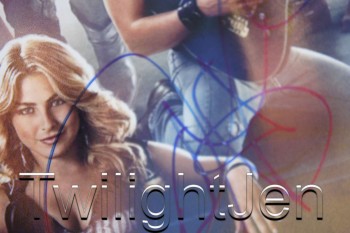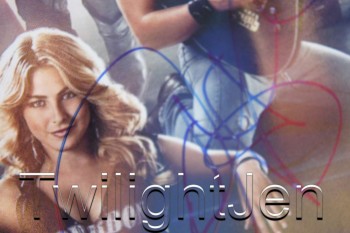 Next to arrive is Poison!
The camera gets knocked about and I have three members coming at me from all angles at once so sorry about the picks but what fun! I got all their autographs too!
Bret Michaels; C.C. DeVille; Bobby Dall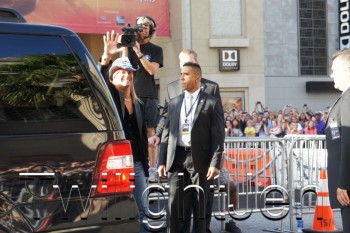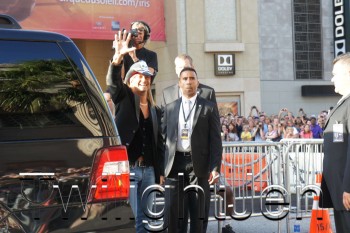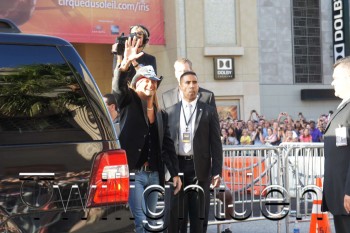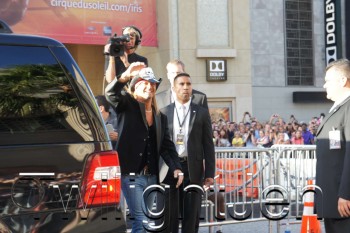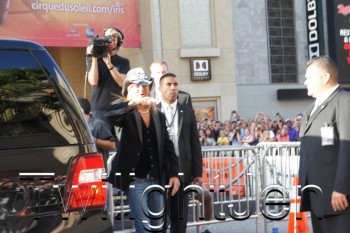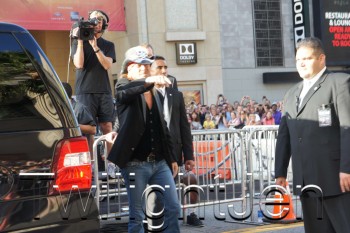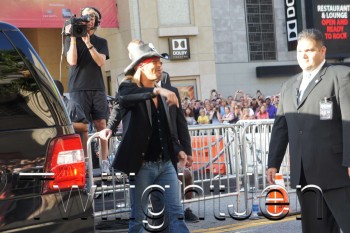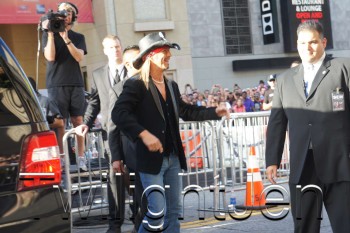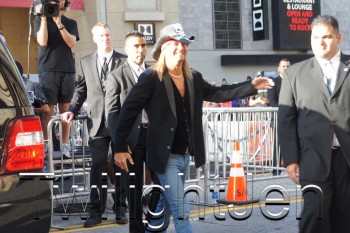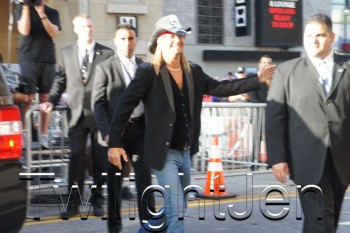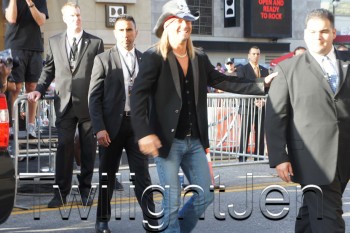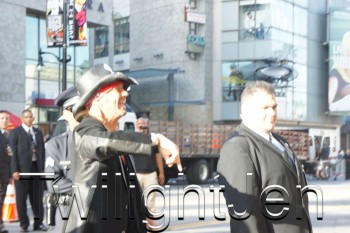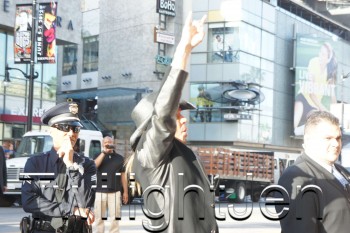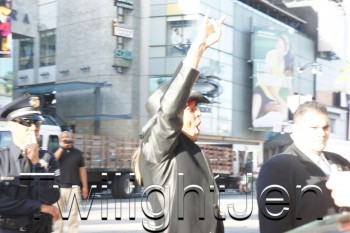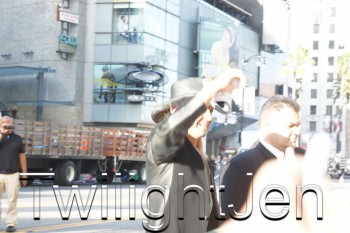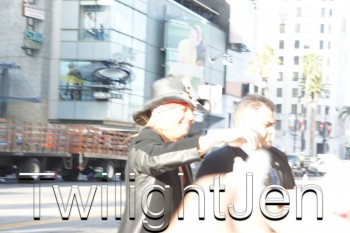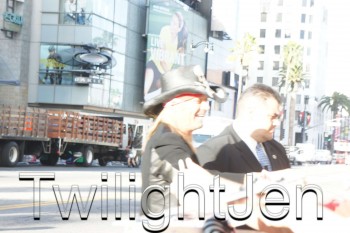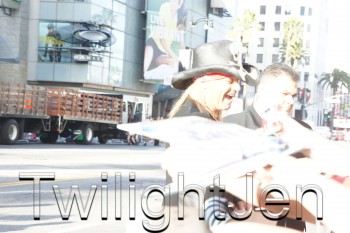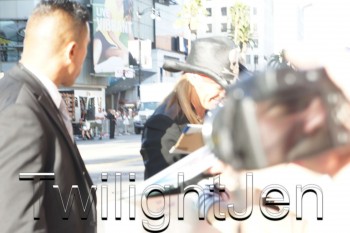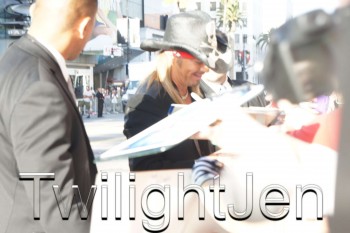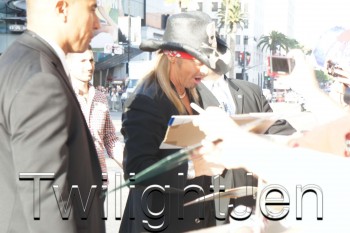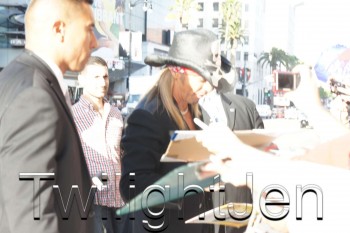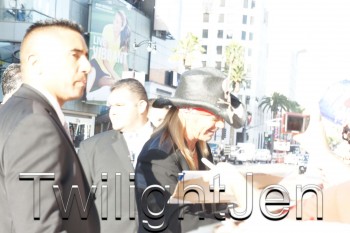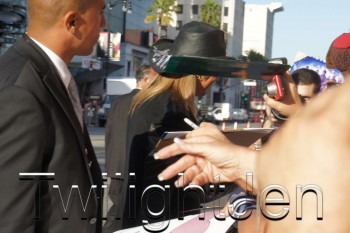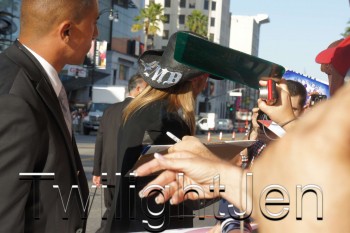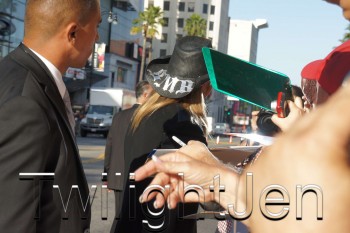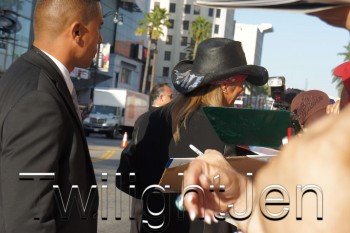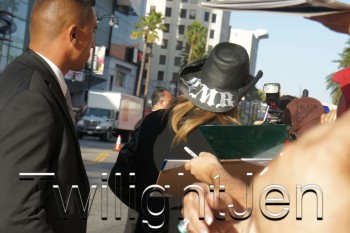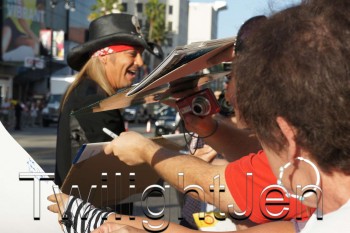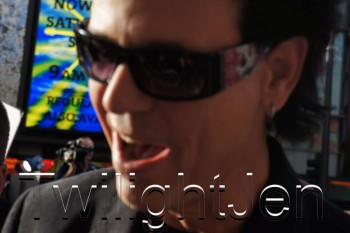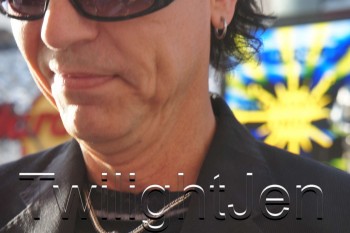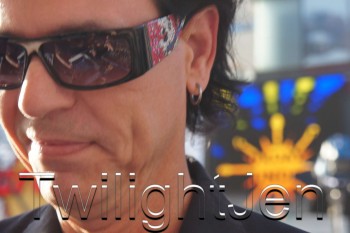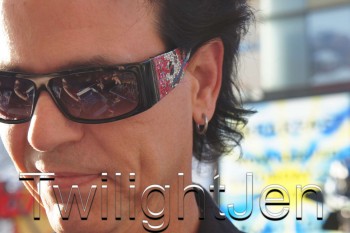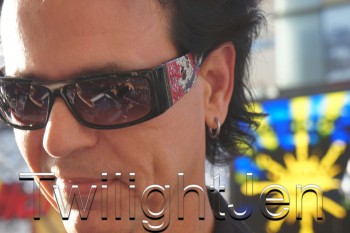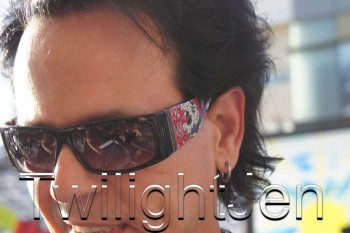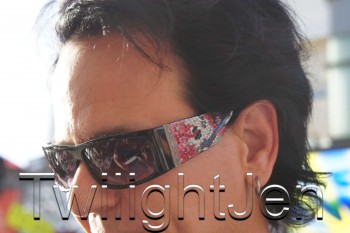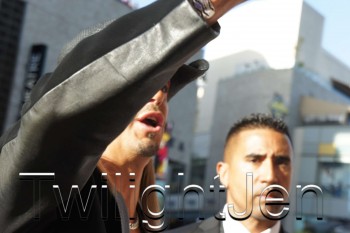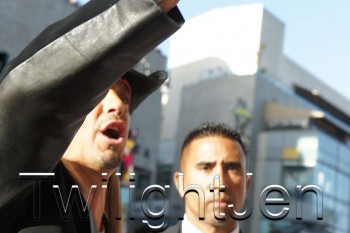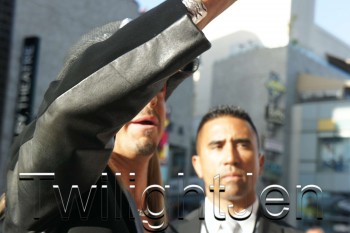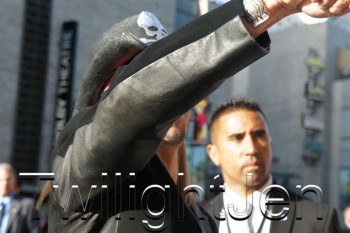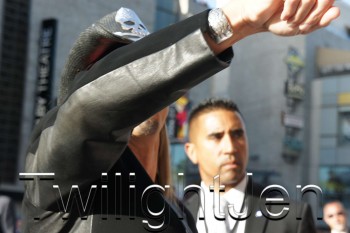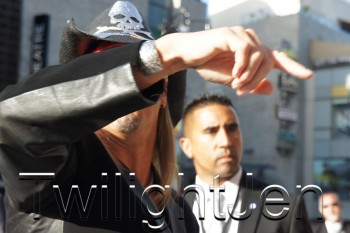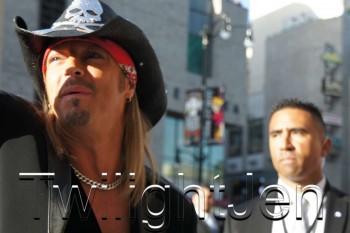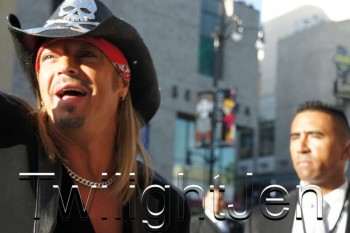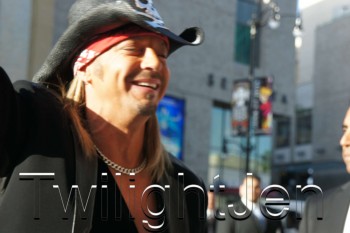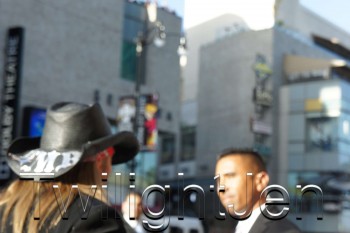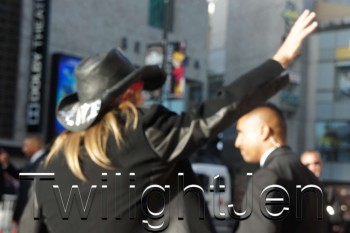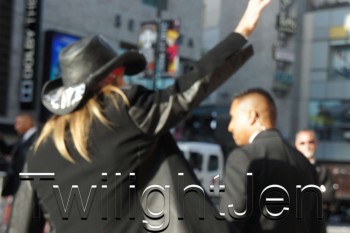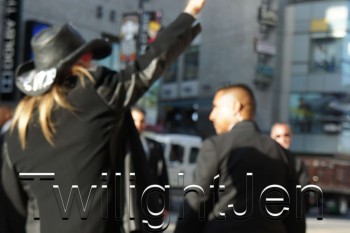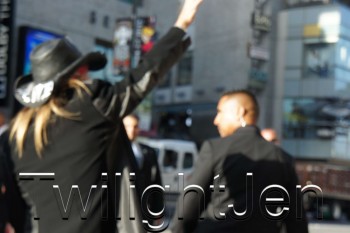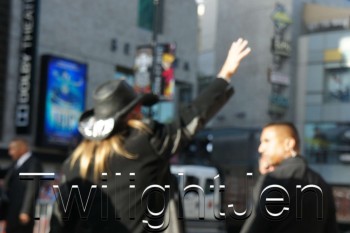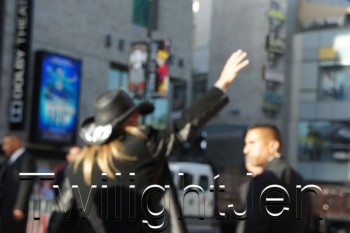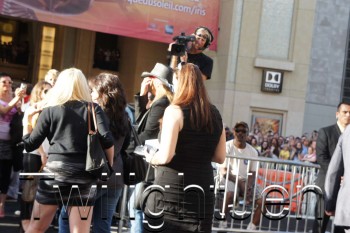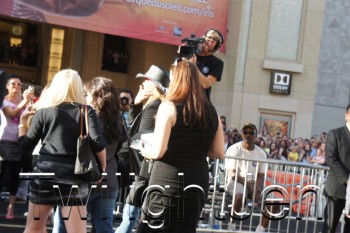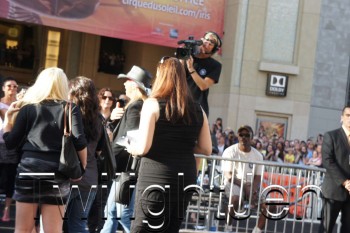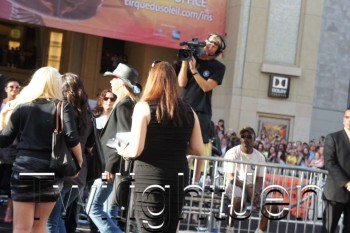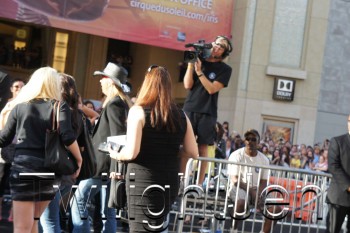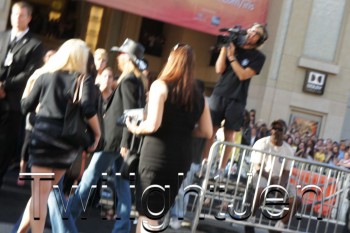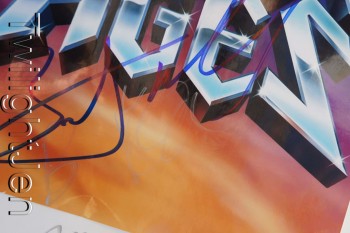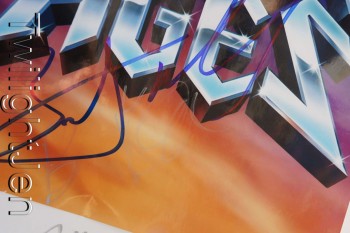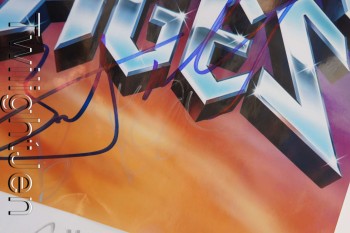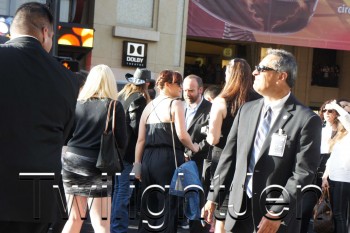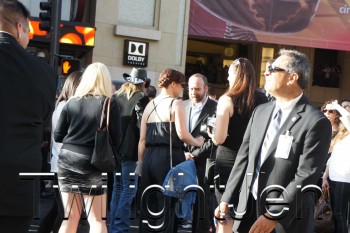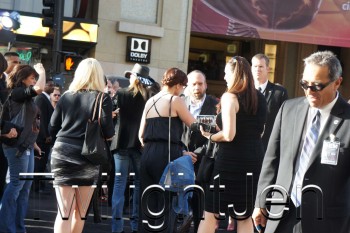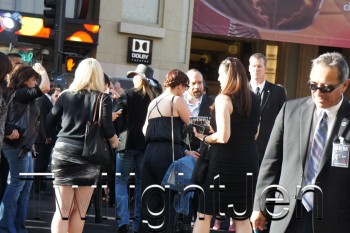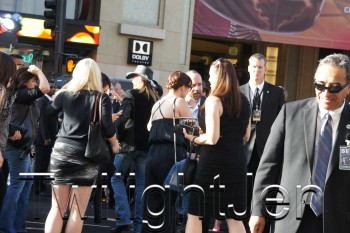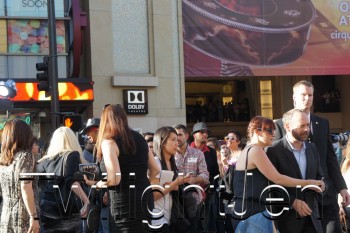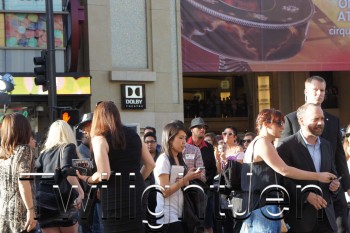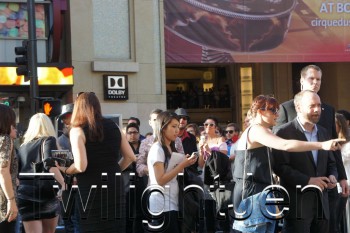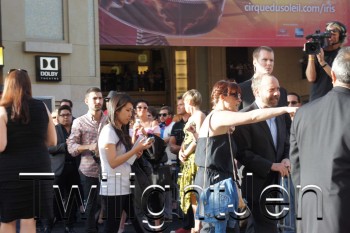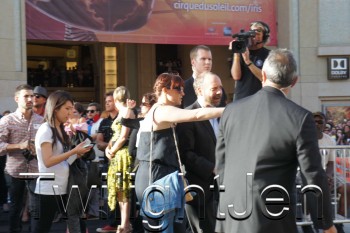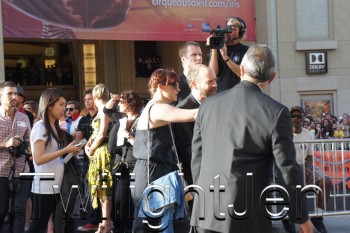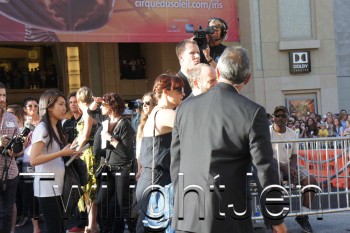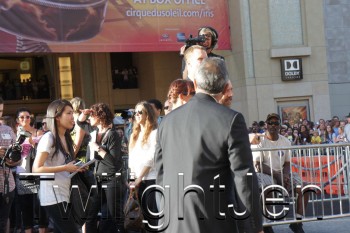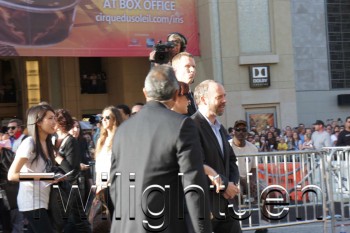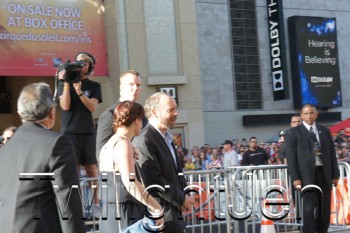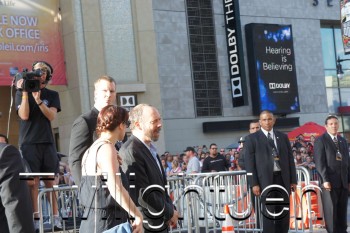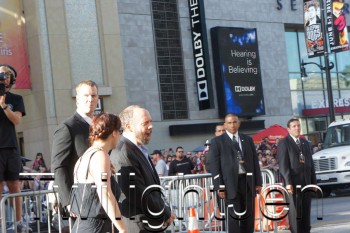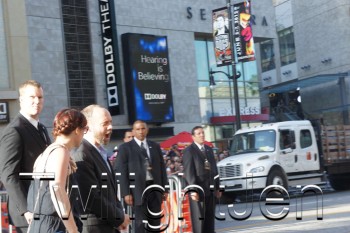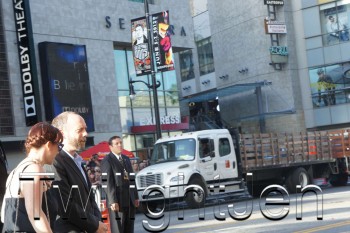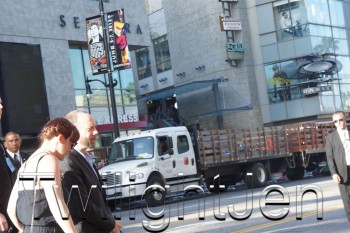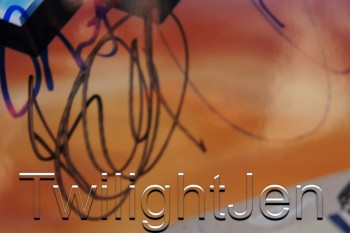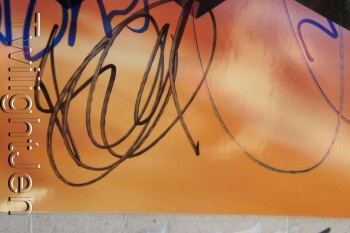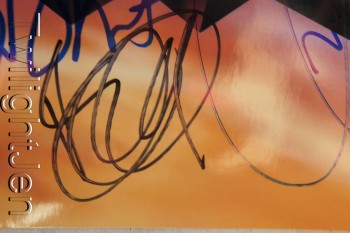 Above is Paul Giamatti
I "stalked" the Sound check for the AfterParty
Next to arrive is Malin Akerman





































































































































Yeah Alec Baldwin came across to see fans but only autographed for less than five lucky fans.
(I wasn't one)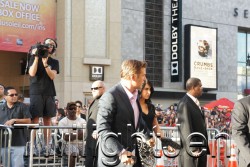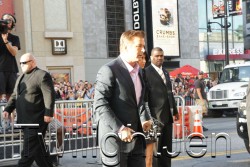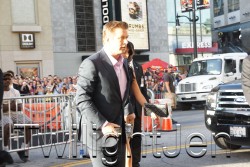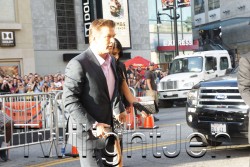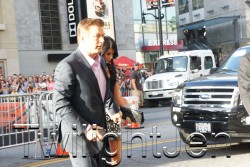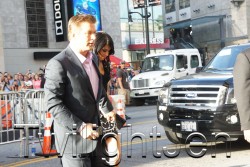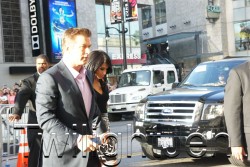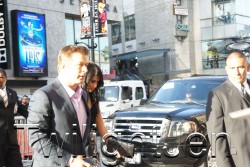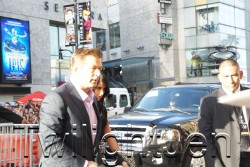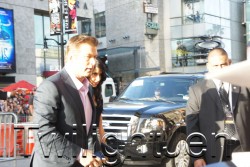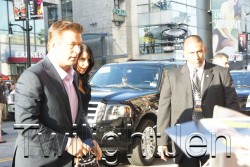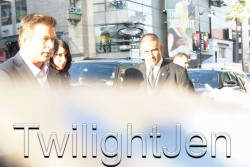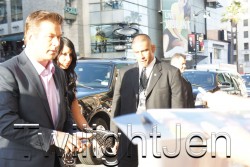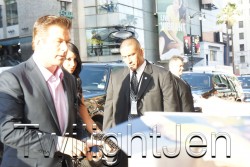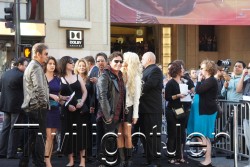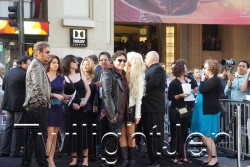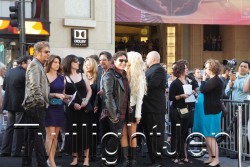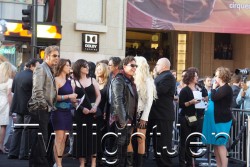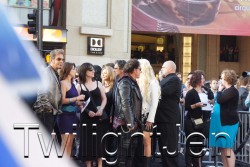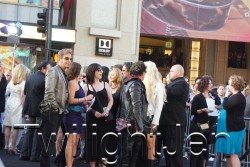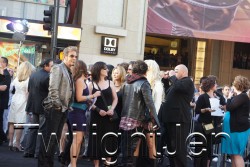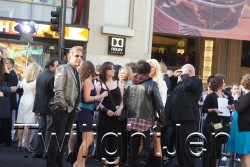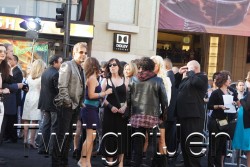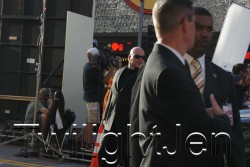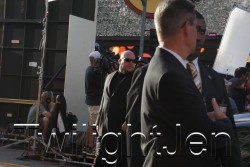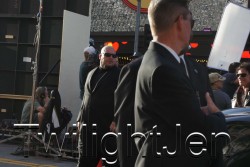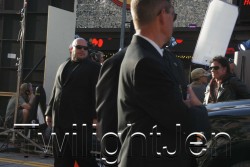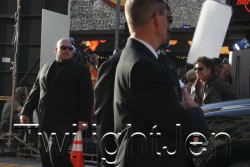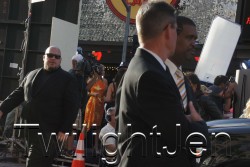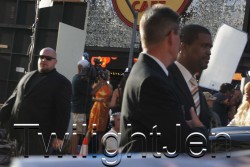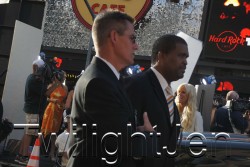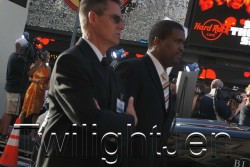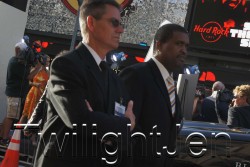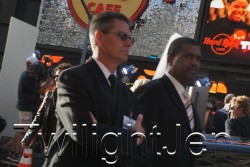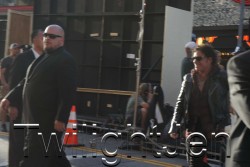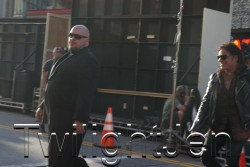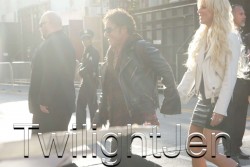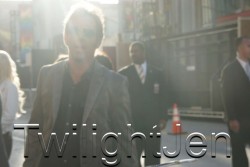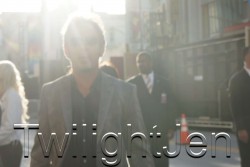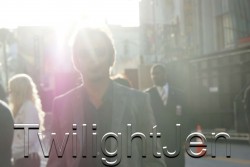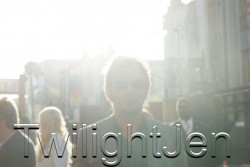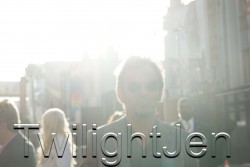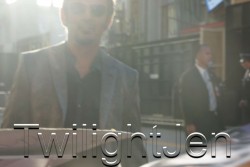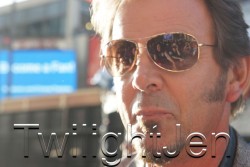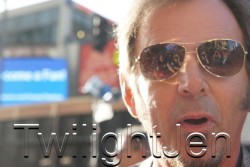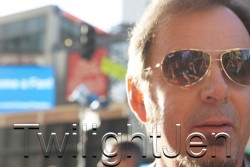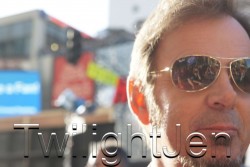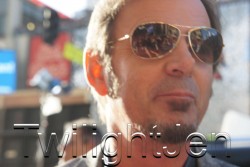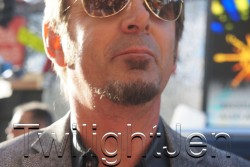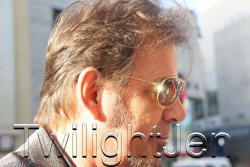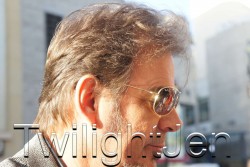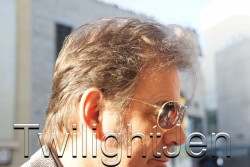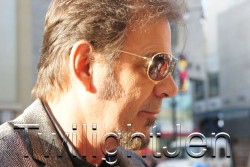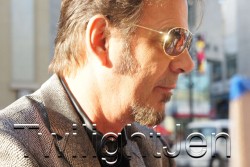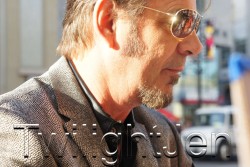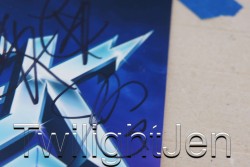 Above is the band Journey!
Shocker! Spiderman arrives in an SUV! Oh wait, I mean
Tobey Maguire, he doesn't sign autographs but he comes and shakes hands with fans. *Bummer*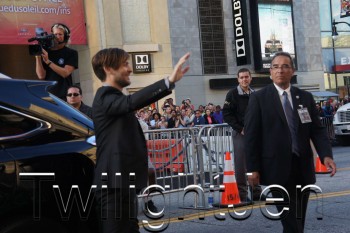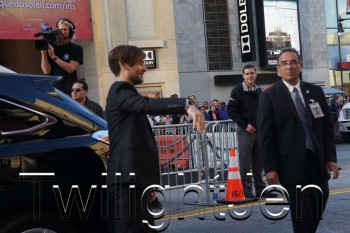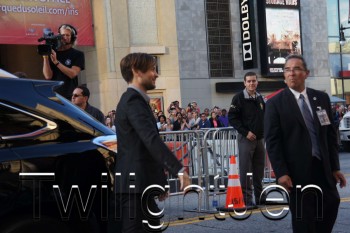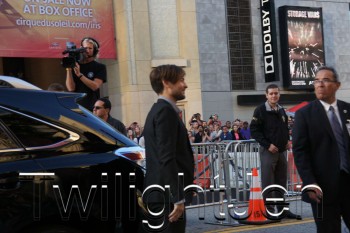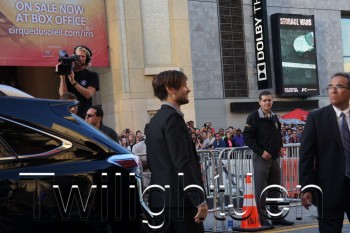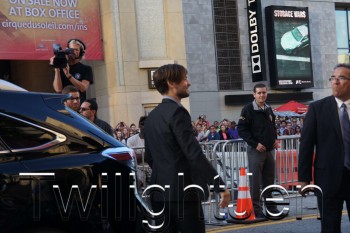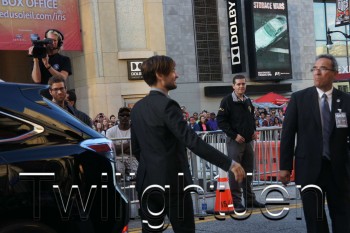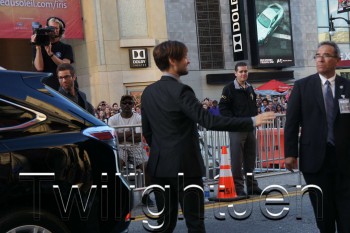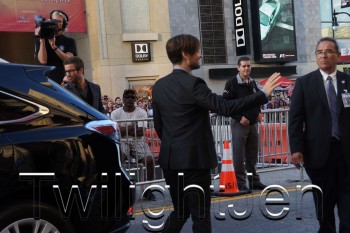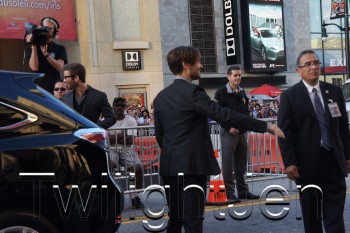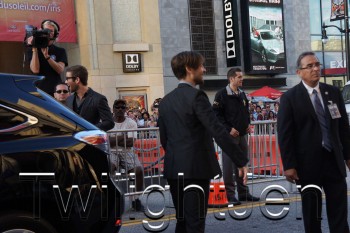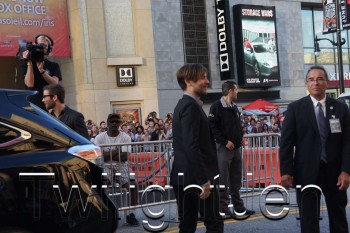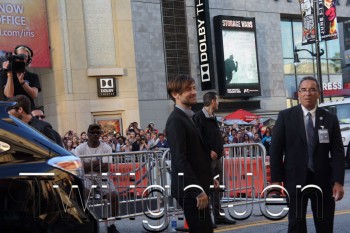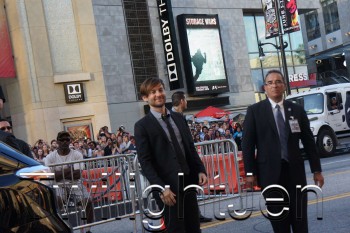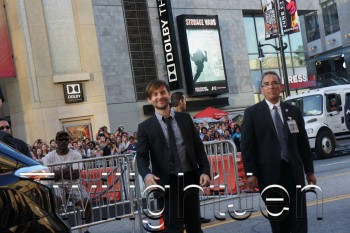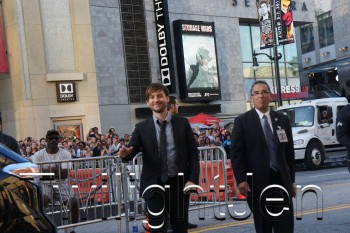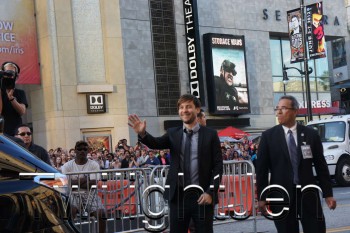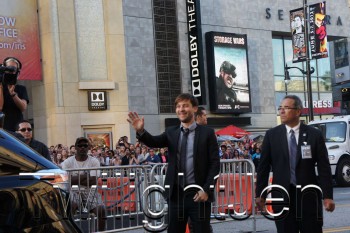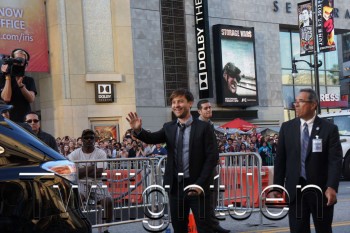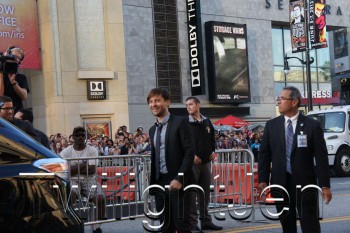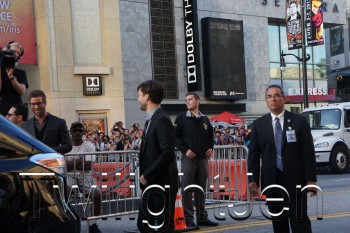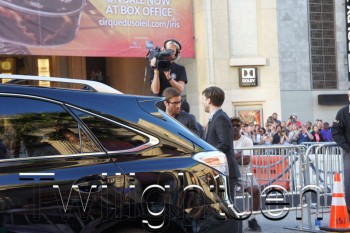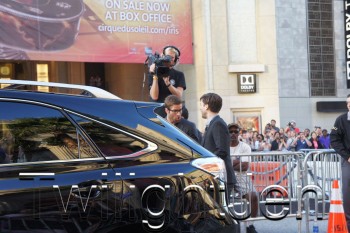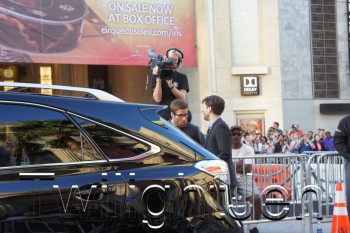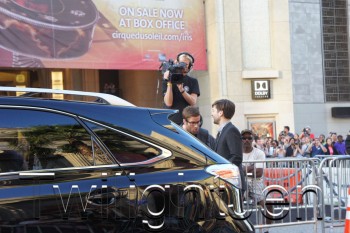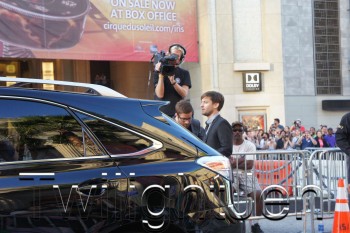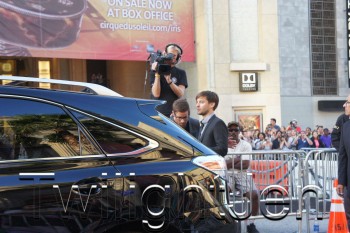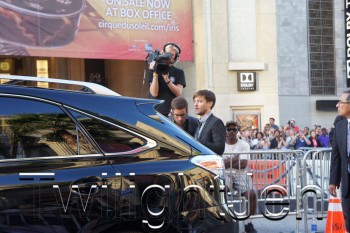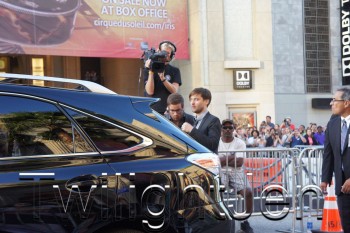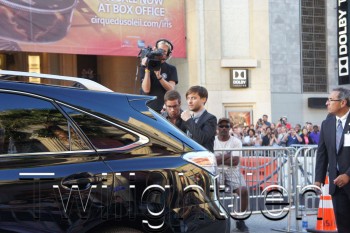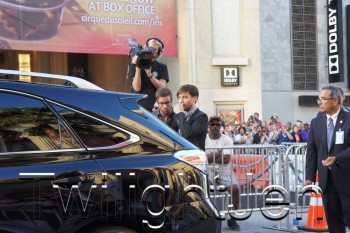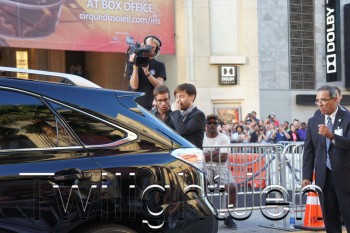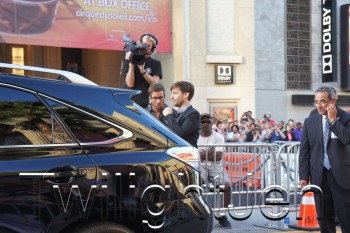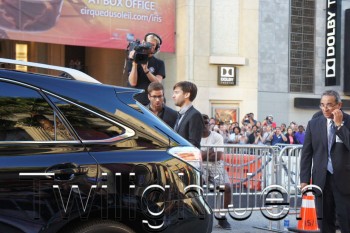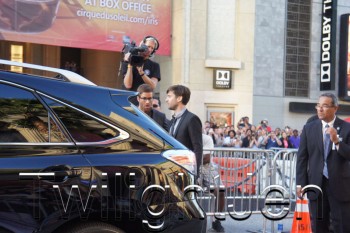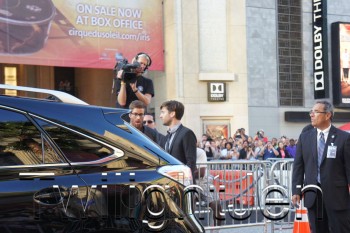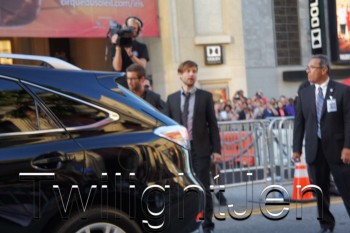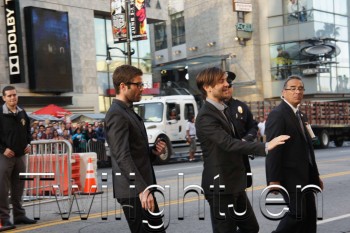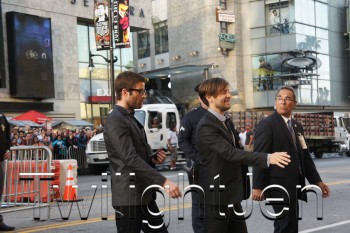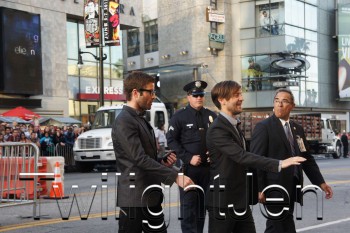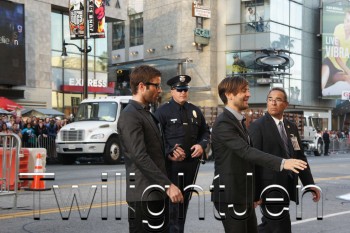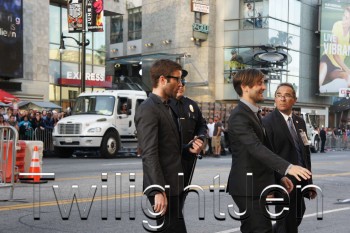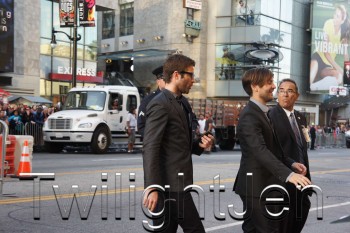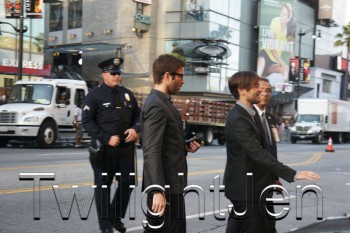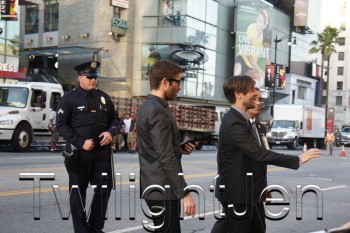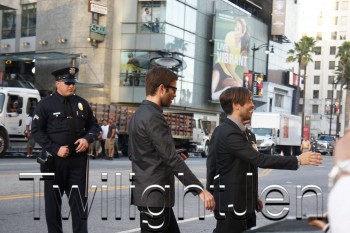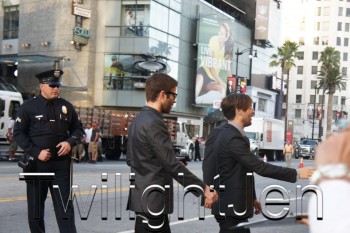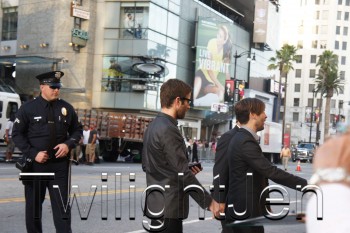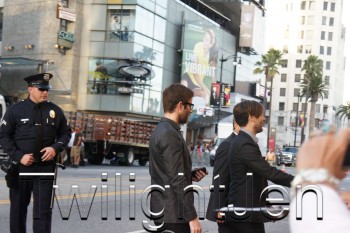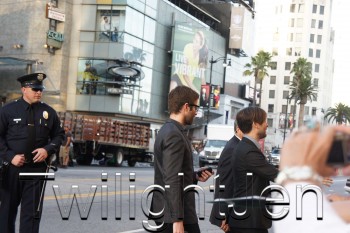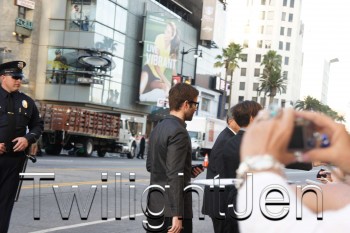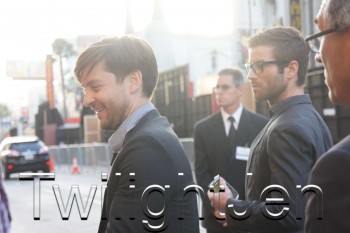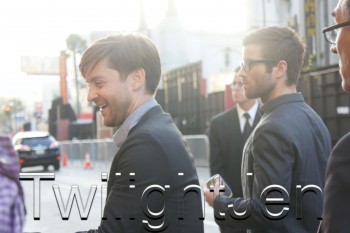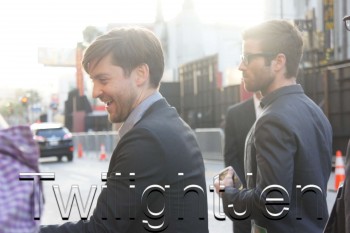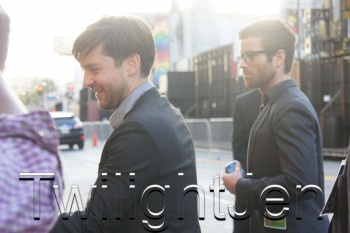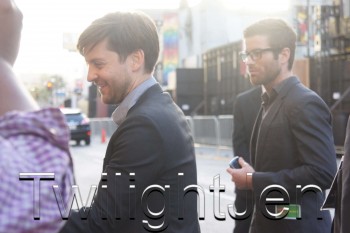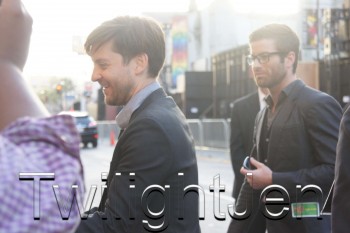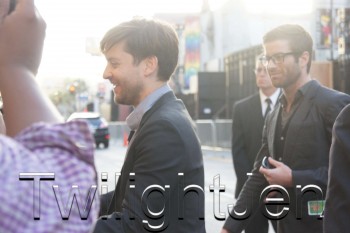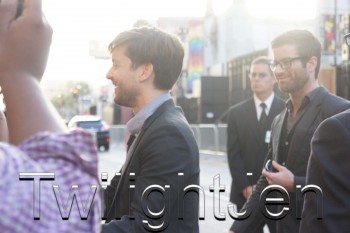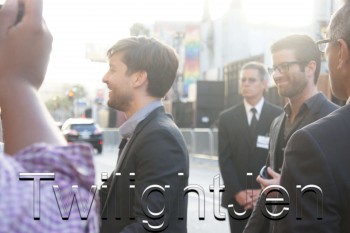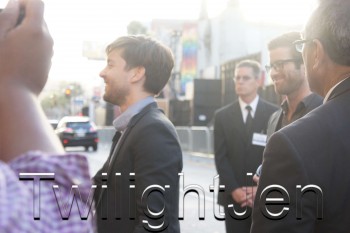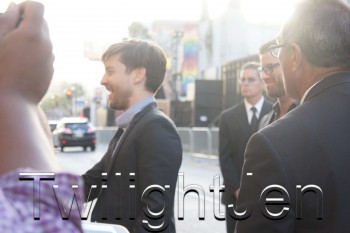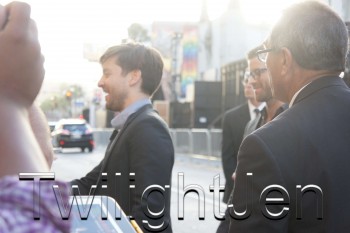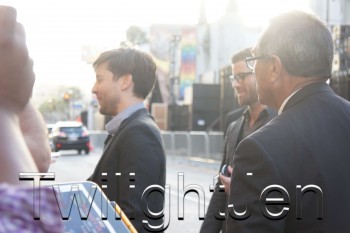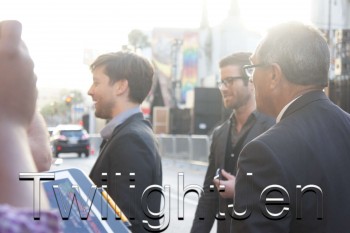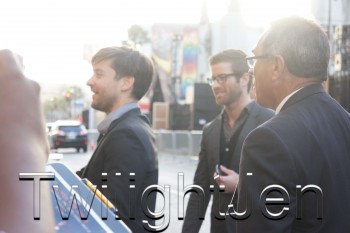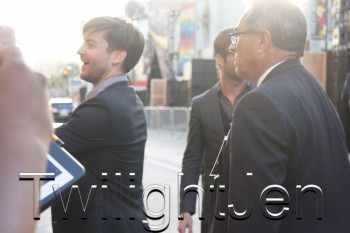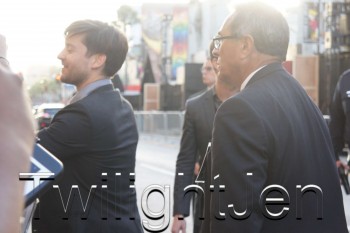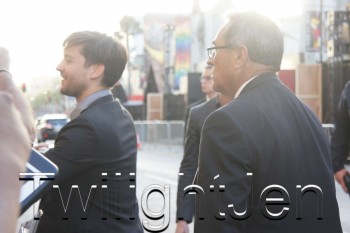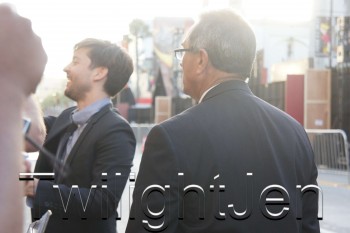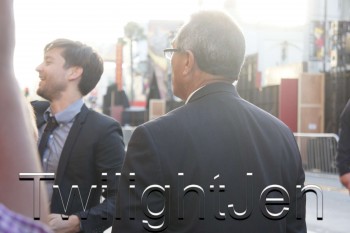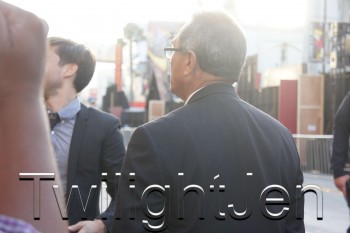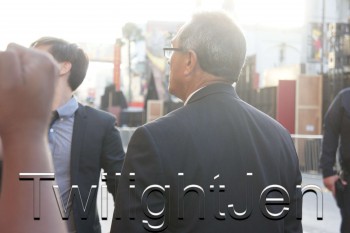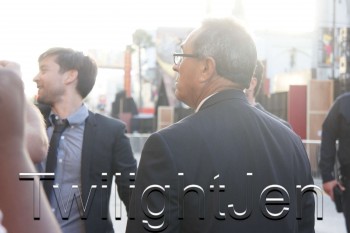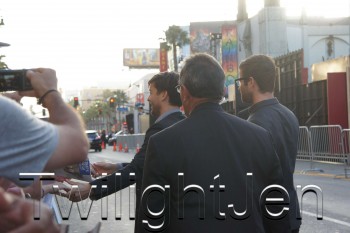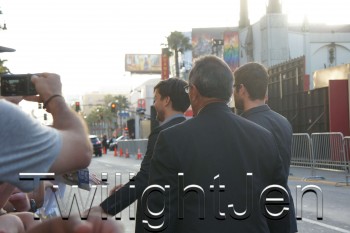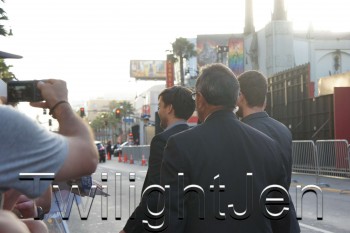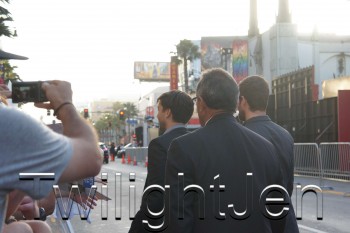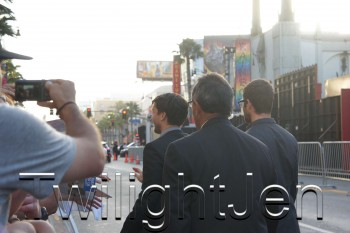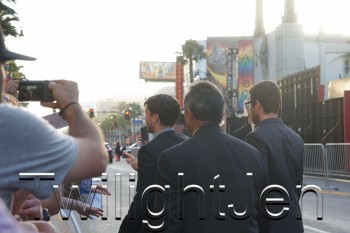 Next to arrive is Russell Brand I was so lucky on this one. He only signed for a few people, less than a dozen out of the thousands there. I got several from him but I forgot to get my Despicable Me Poster signed!
The first few shots are of Debbie Gibson turning me down for an autograph & walking away. *0*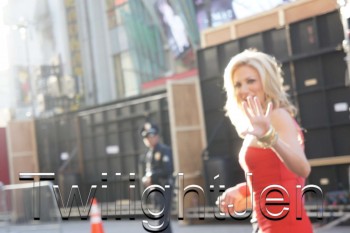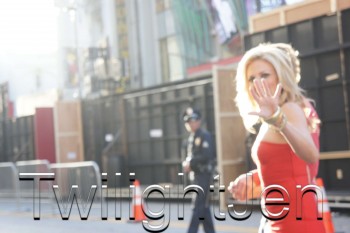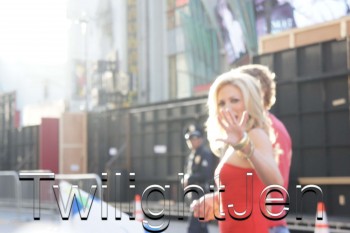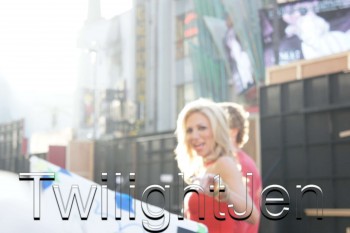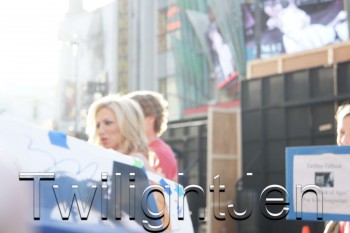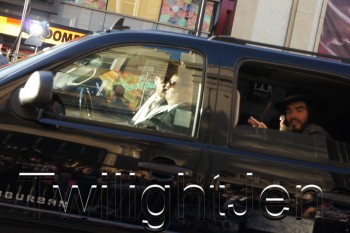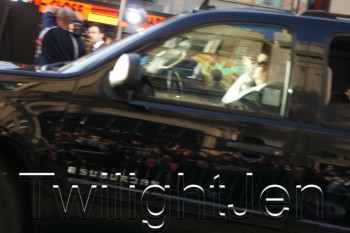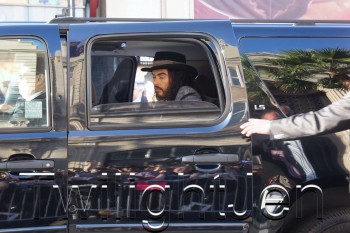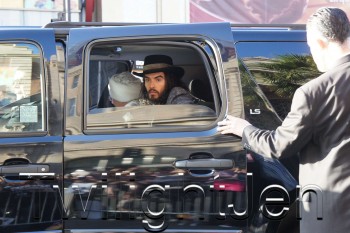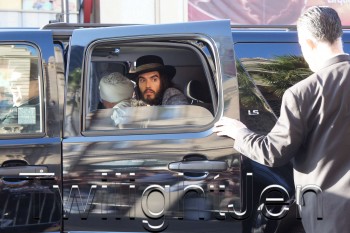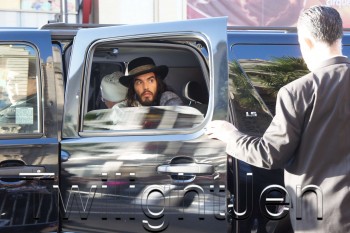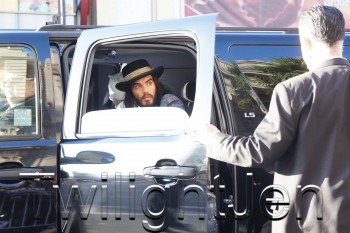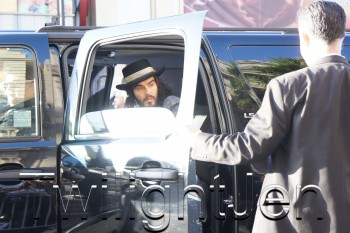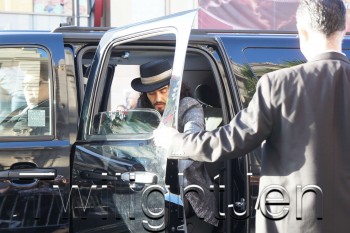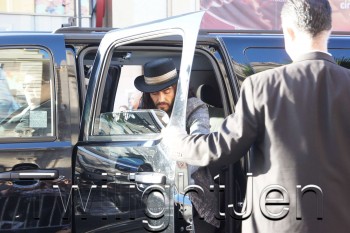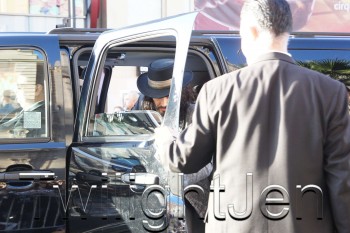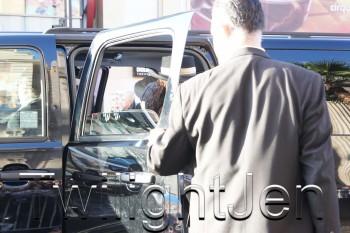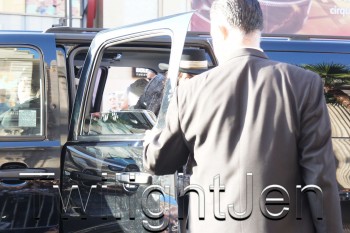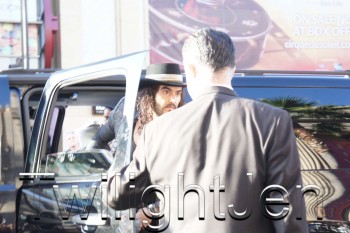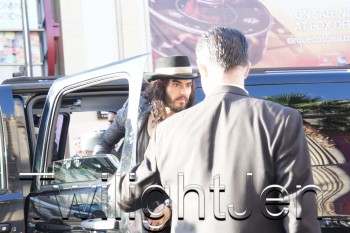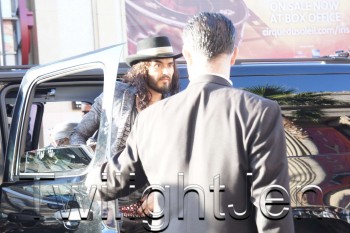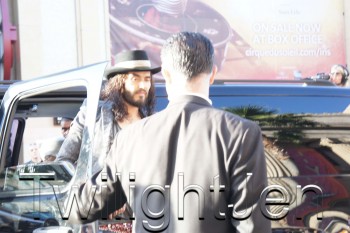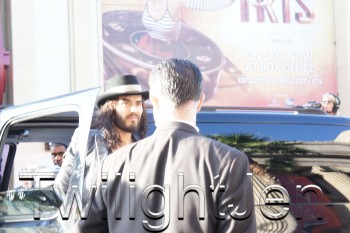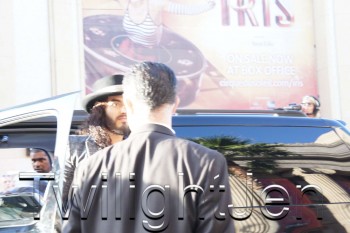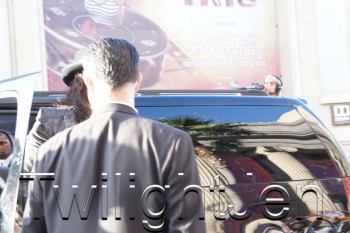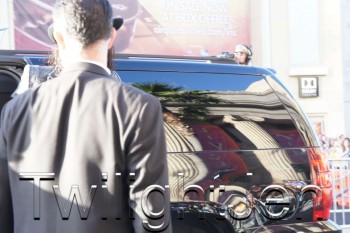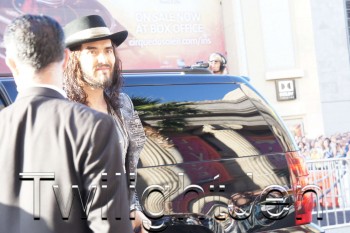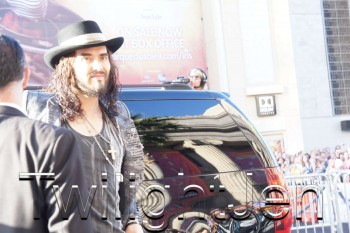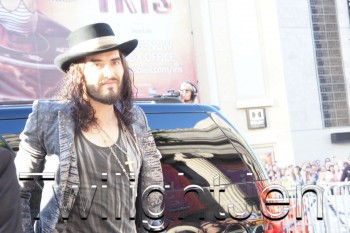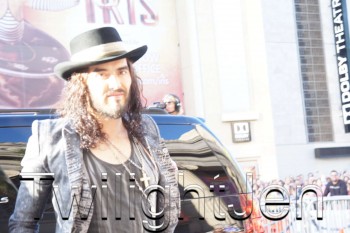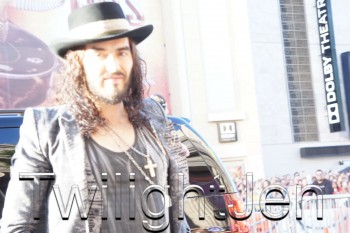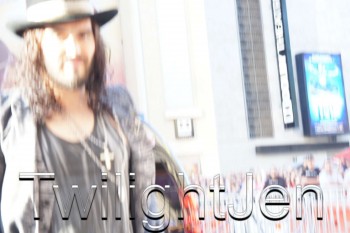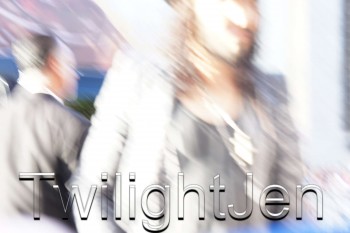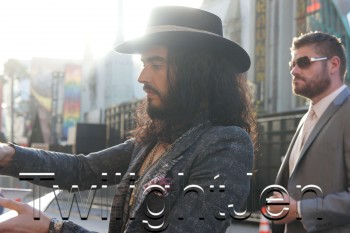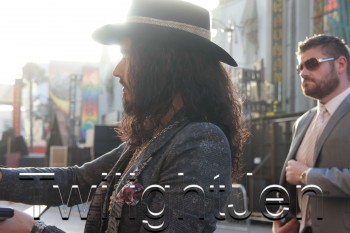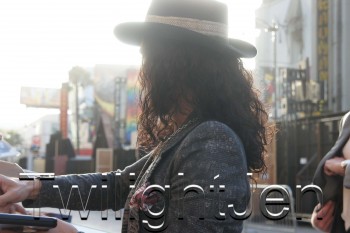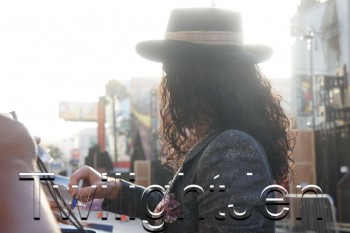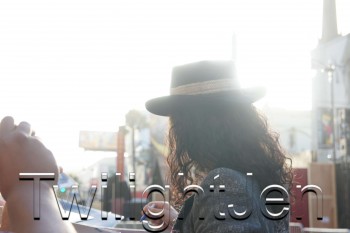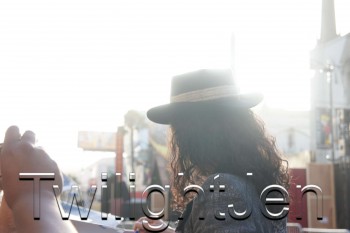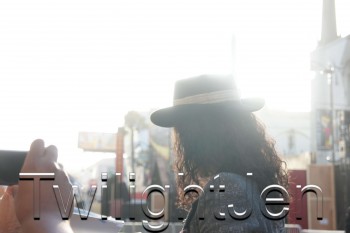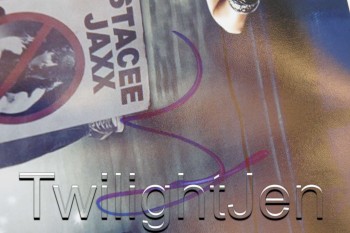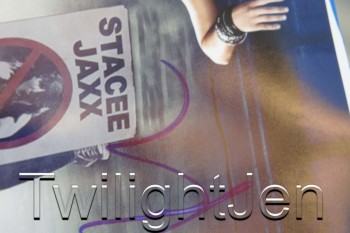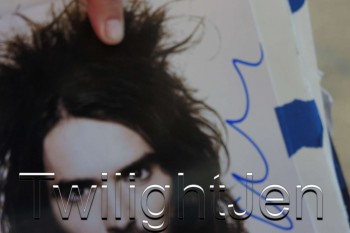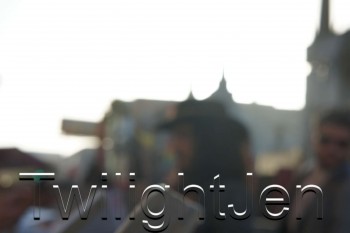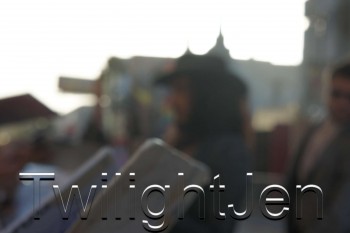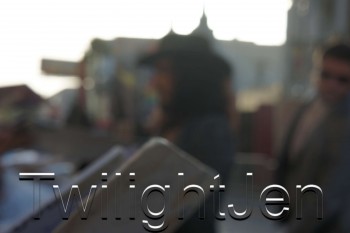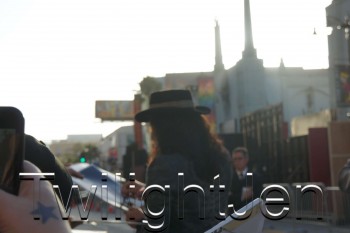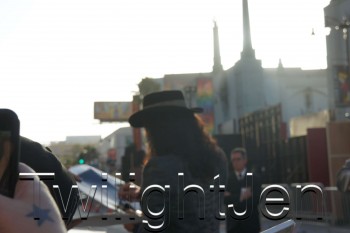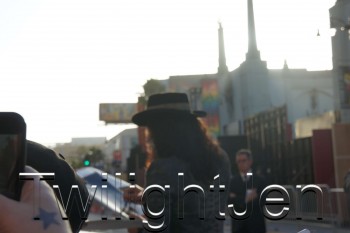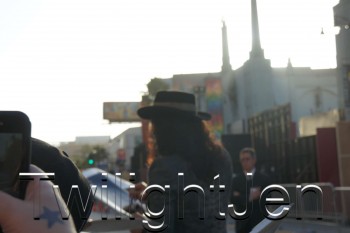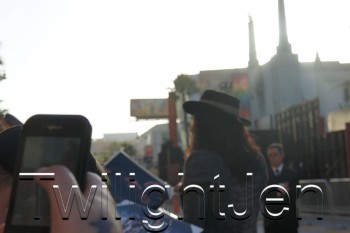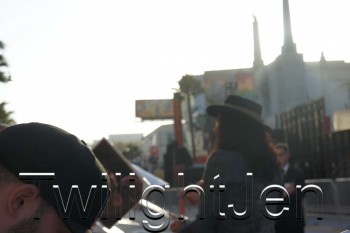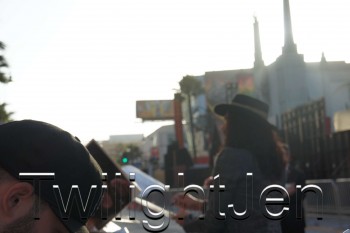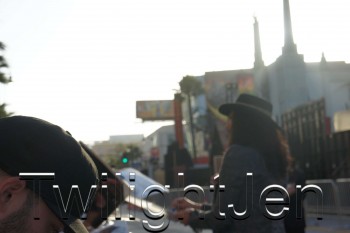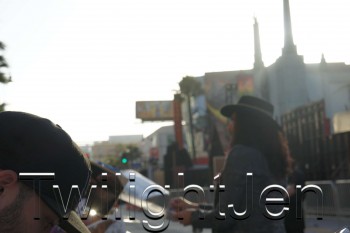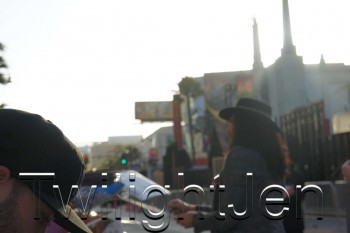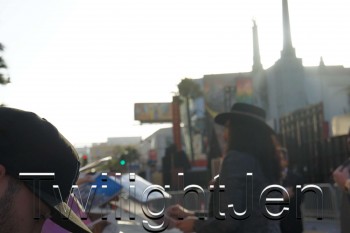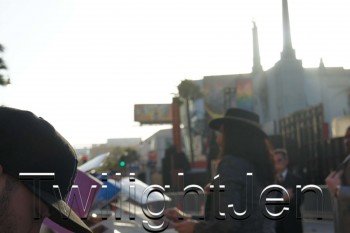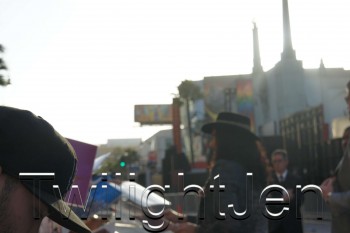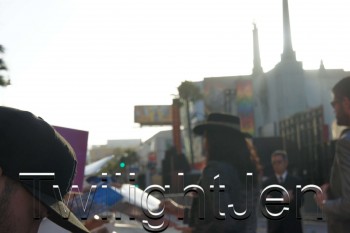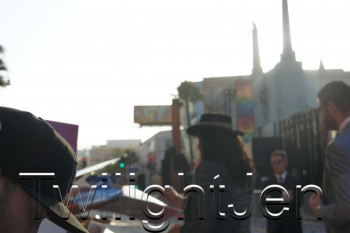 Yeah yeah bye Deb
OMG Love ya Russel. He signs autographs so "Jack Sparrow" like lol
Mary J. Blige,
Gene Simmons,
Josh Duhamel, Stacy Ferguson &
Diego Boneta
did not autograph for fans
a Rafflecopter giveaway