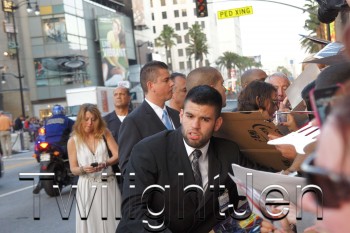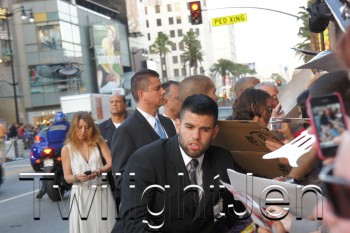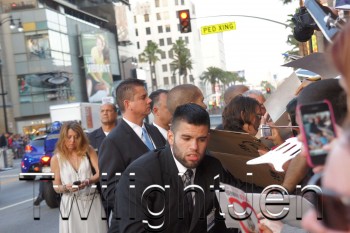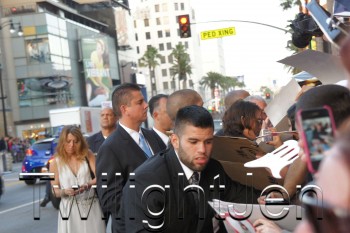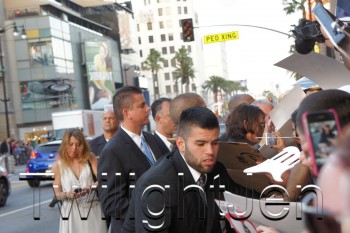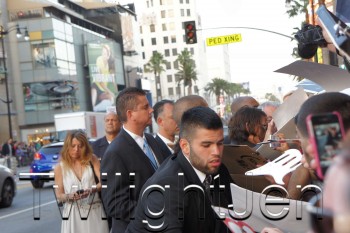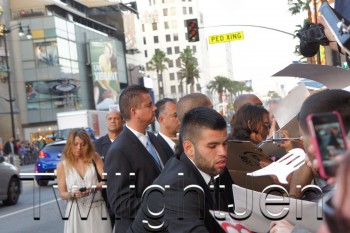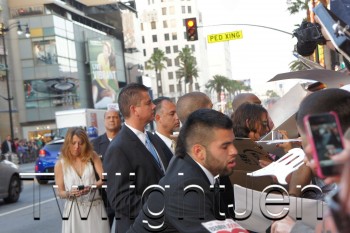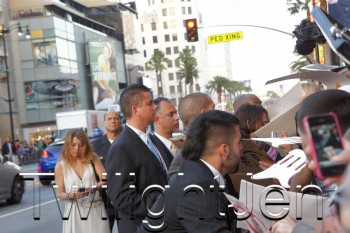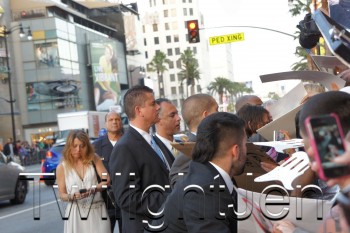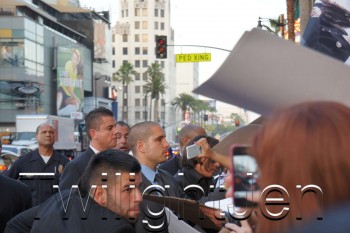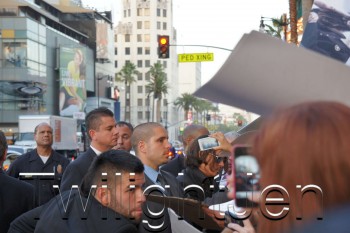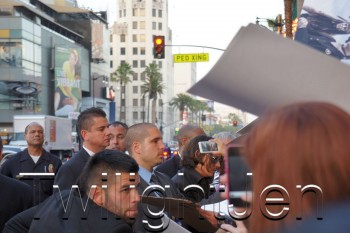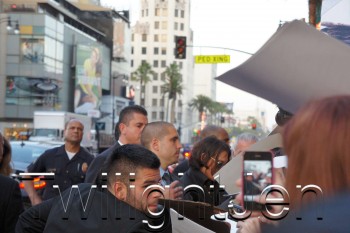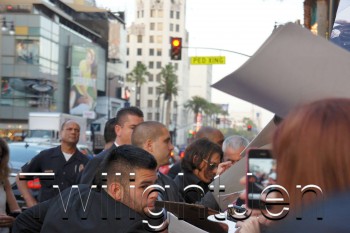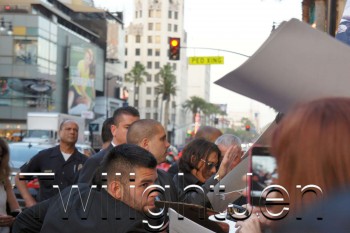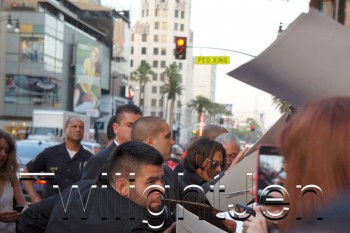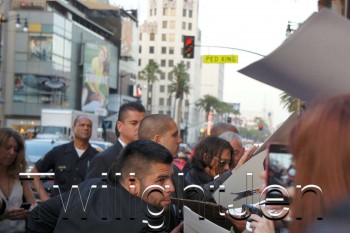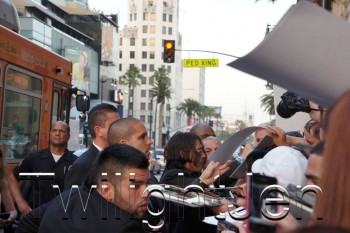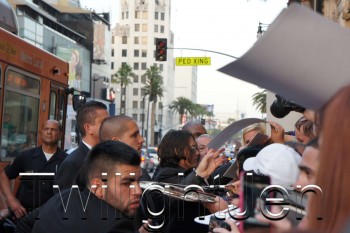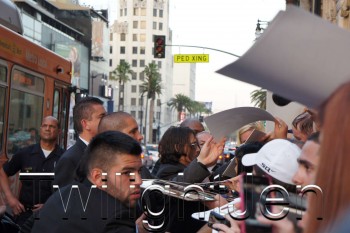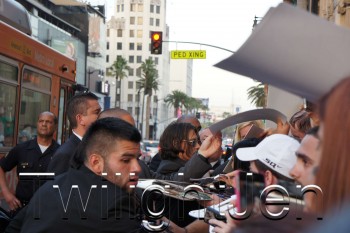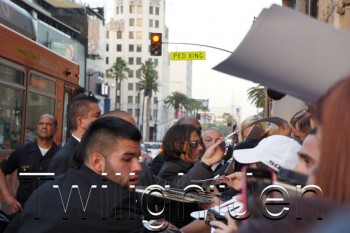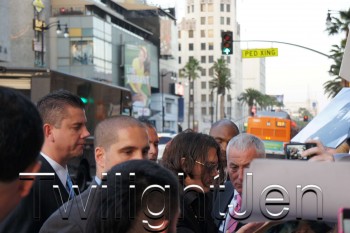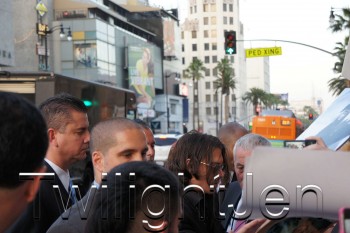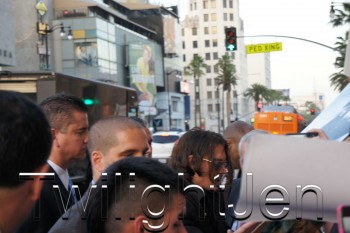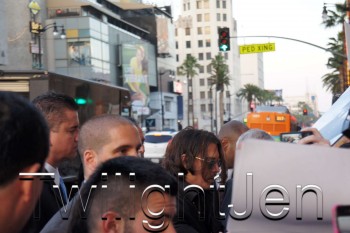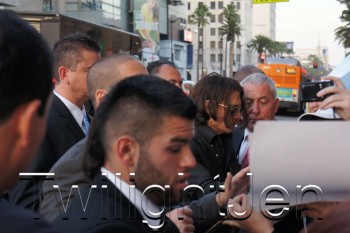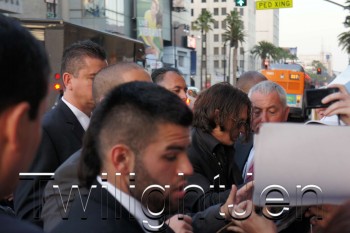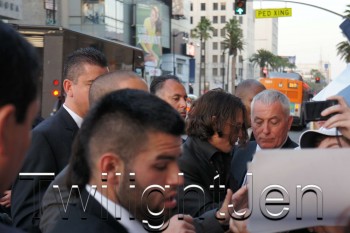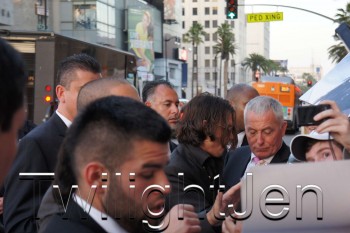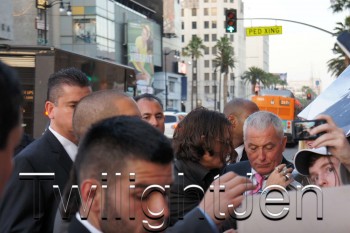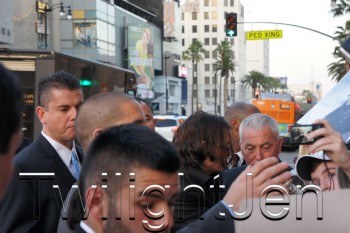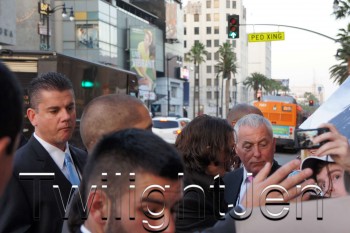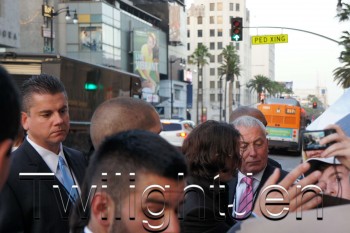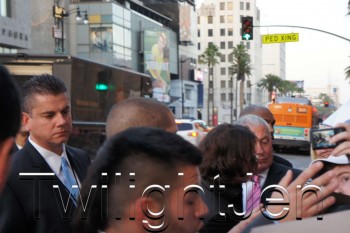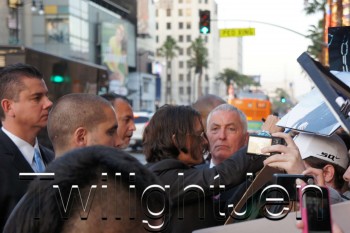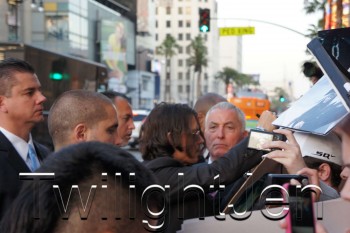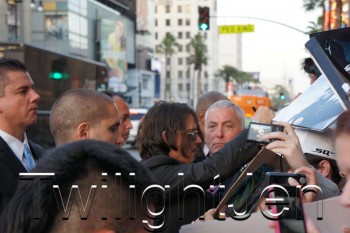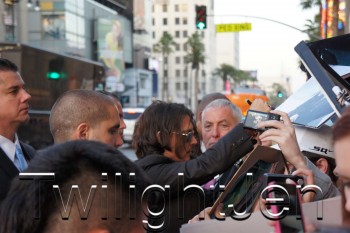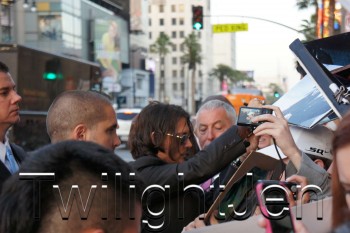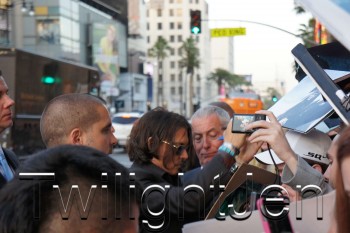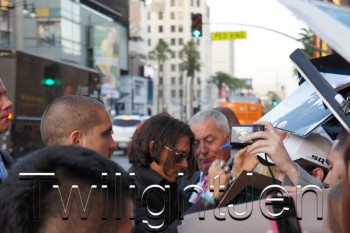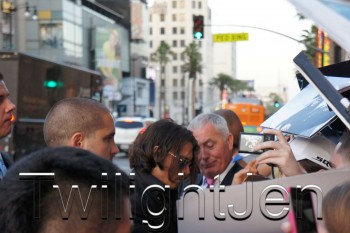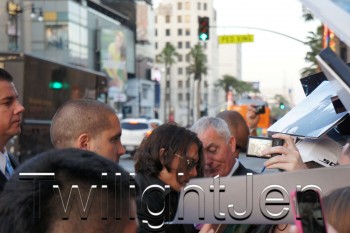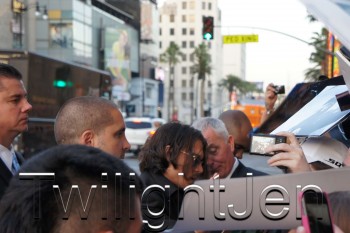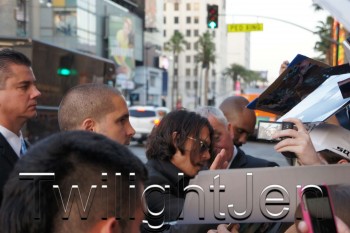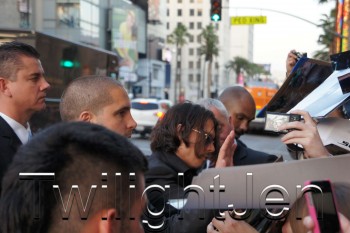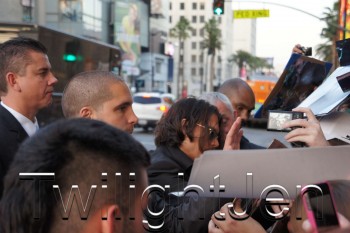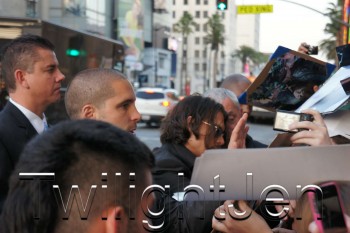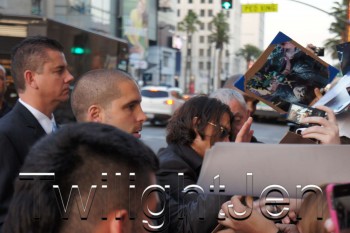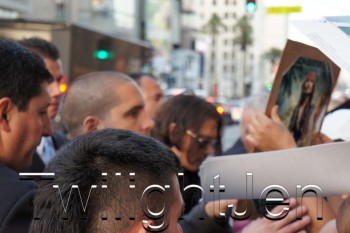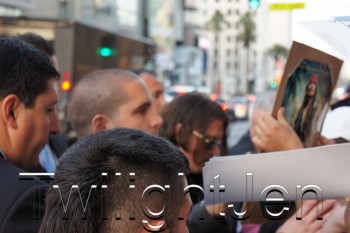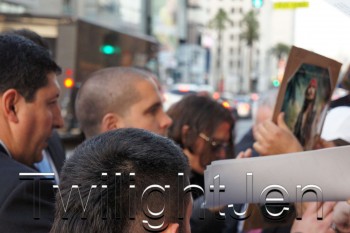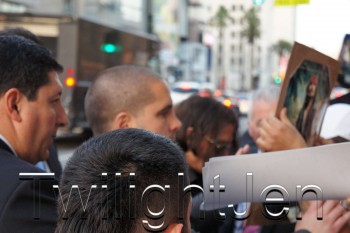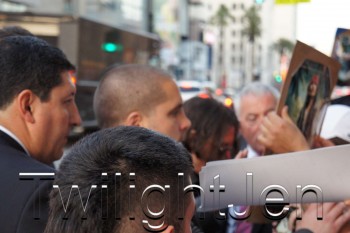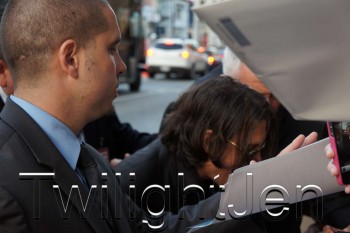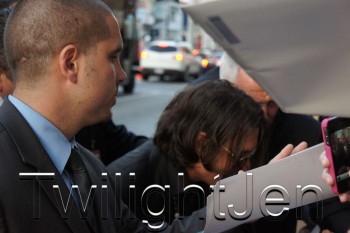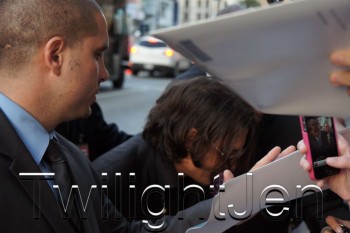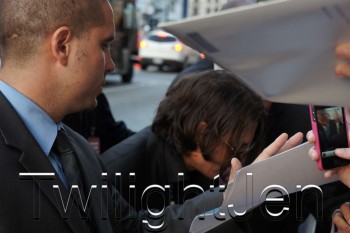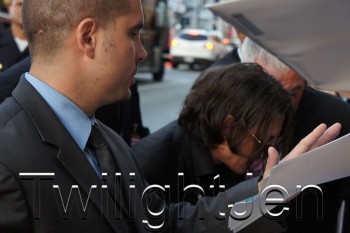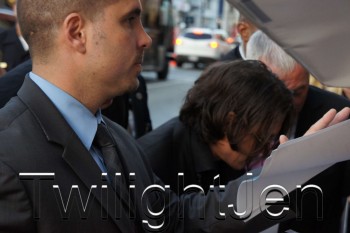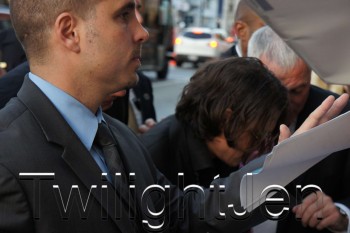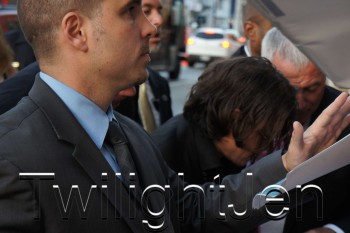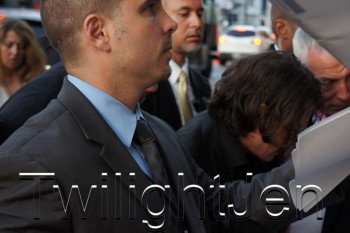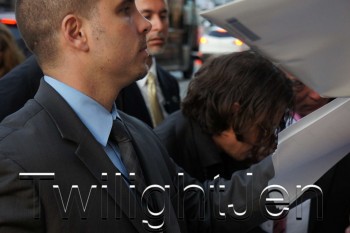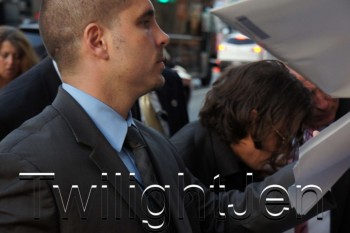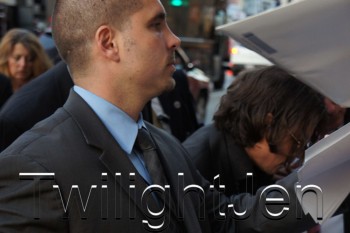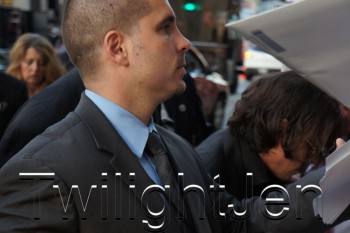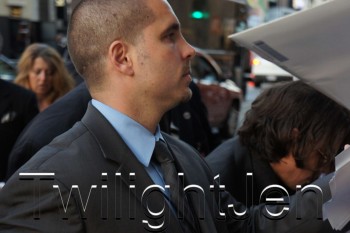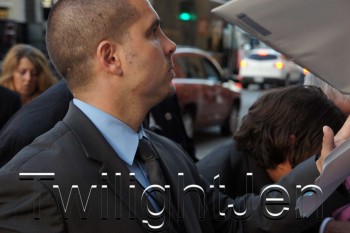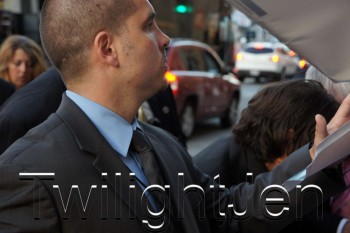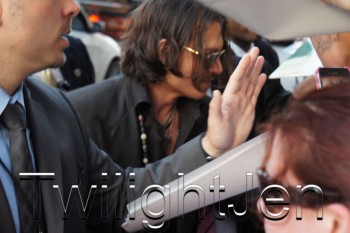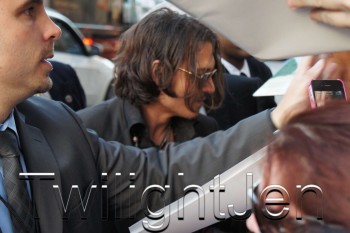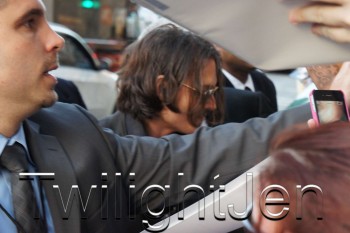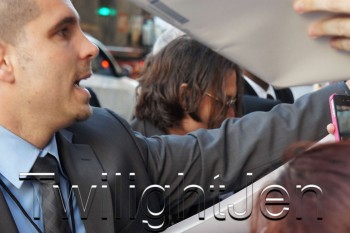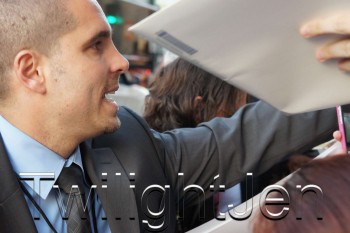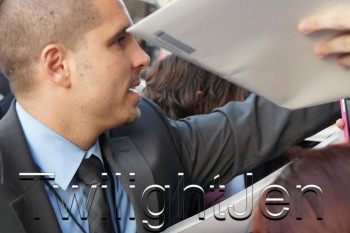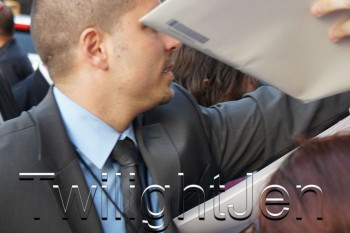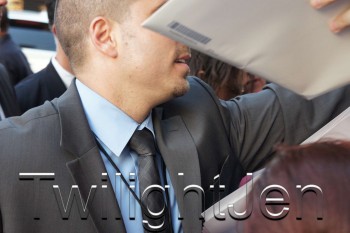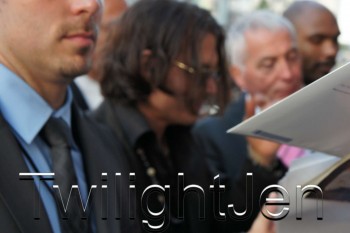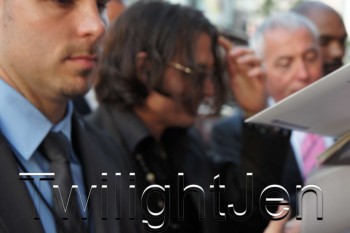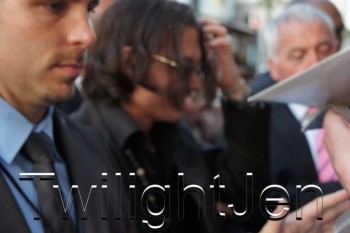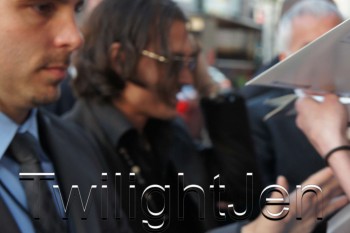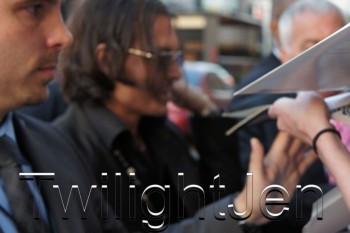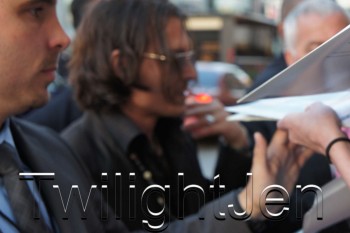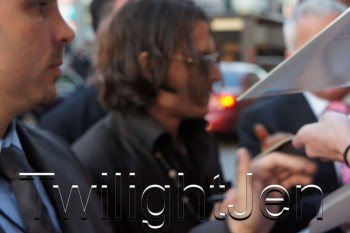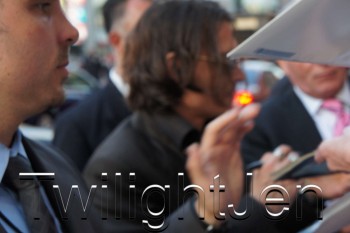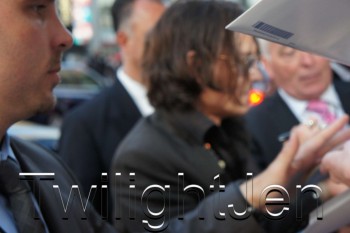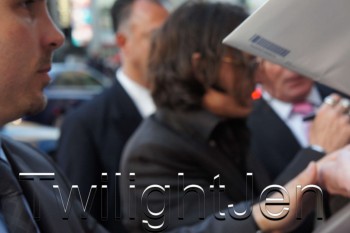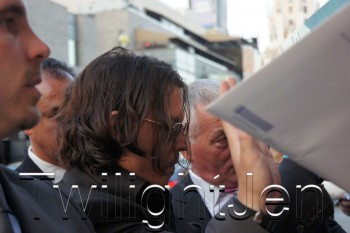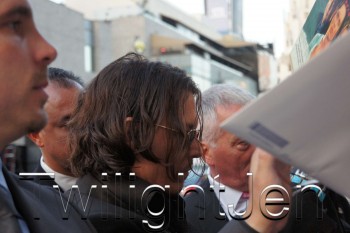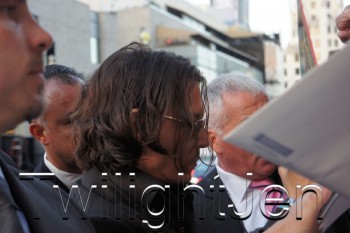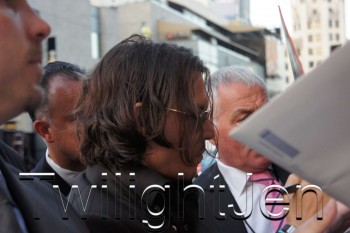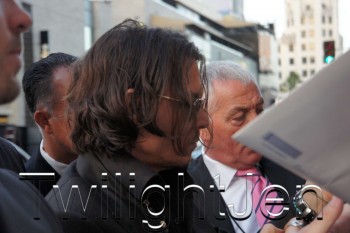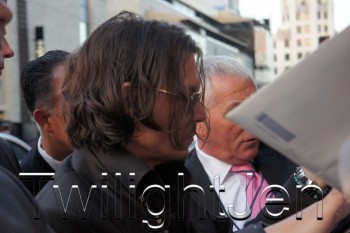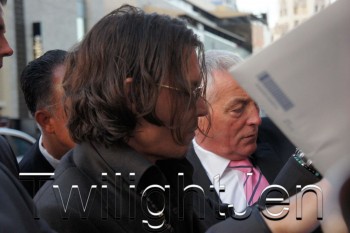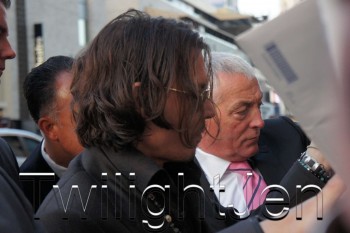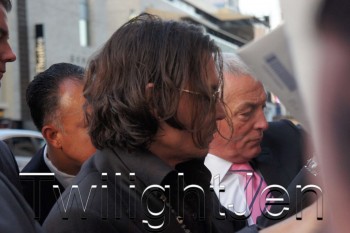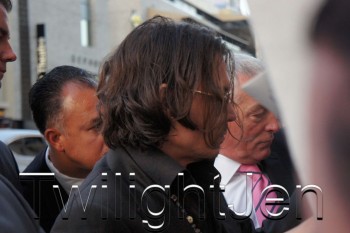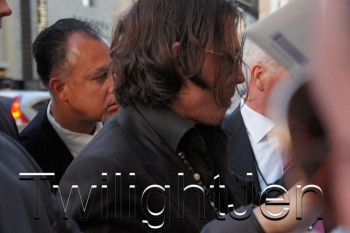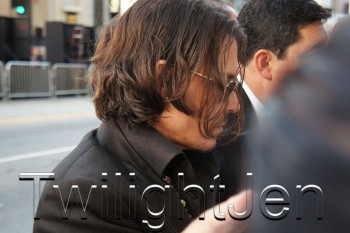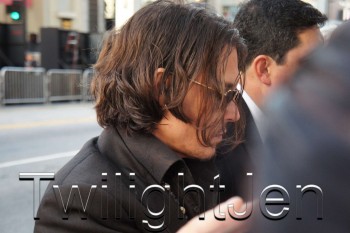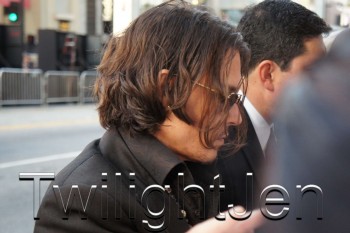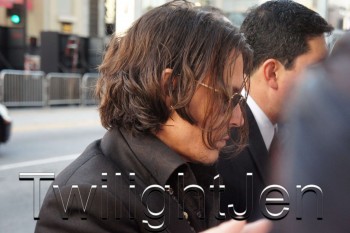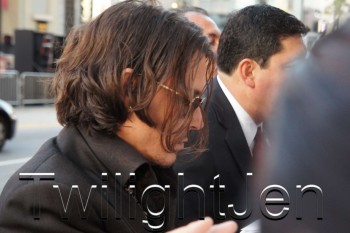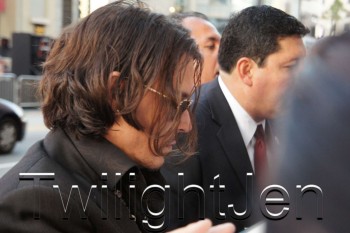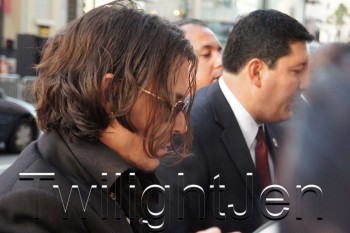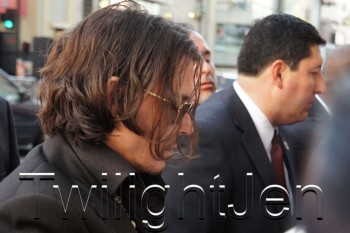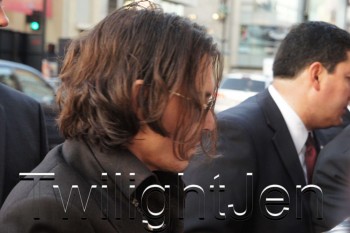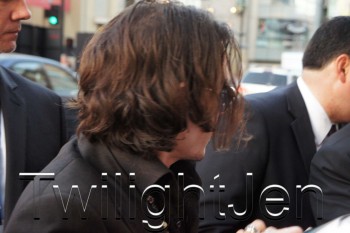 (Sigh...so close.....wish I had held on to camera a bit longer)
I have to do a shout out to the "Men in Black" security here. As I am being crushed against the cage that is between Johnny & I by hundreds of pounds of humans laying on me and these humans are tossing things over my head, the security team kept the autographs that Johnny is given in order! If anyone put their photo over the top of someone else's photo, the security team moved that aggressive cheater's photo out of the way. Security did this the entire city block. They noted who was nice and made sure their stuff was noticed by Johnny and the abusers of the massive pit of humans were banished along with their items. Thanks Security! Amazing Job guys!
Thank you most of all to Johnny Depp for taking the time out to sign autographs for us all.
I wish I could have gotten more stars especially Chloe since I had several requests for her & I did get many pics of her printed for the event. (Sad)
But Johnny had me shaking at my knees for 20 mins after. How exciting and I am Very Thankful to have meet him & that I have a little piece of him to share with you all!
I am giving away three (3) Johnny Depp Autographs.
Three winners. Each winner winning an (one) Autograph.
a Rafflecopter giveaway